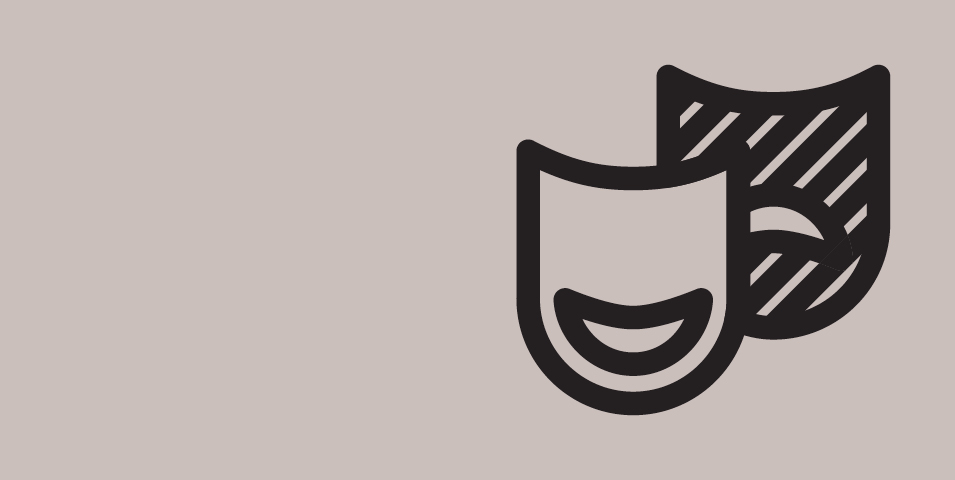 2017 has been jammed packed full of good reads, unexpectedly addictive podcasts, standout live shows (with the exception of some disastrous letdowns – here's looking at you Drake) and food, all the food. Let's take a look back at some of EJ's favourite things from 2017.
What was the best live show you went to you in 2017?
Amelia: Not sure if it's the best but definitely the most unique: saw the oldest jazz band in the world play at the Peace Hotel in Shanghai.
Britt: I've only been to one this year and it was Justin Bieber…
Caroline: Kurt Vile at the Zoo in Feb. Tbh Kurt was kind of lacklustre but the animals were on form.
David: Ha. I have a 2 year old.
Elise: My family and I went and saw Chris Botti in the Blue Note Jazz Club in New York the night before Christmas last year – it was amazing!
Georgia: I saw Drake and it was the opposite of what it should have been!
Lisl: The Cure's 'Wish' 25 Year Anniversary Show ft. Steve Kilbey (The Church) + Evil Dick (HITS)
Maddison: Book of Morman.
Melinda: Boundless Plains To Share, Tom Ballard (Melbourne International Comedy Festival). A 70-minute comedy lecture about Australia's treatment of refugees. (F*cking excellent. Should be mandatory for all humans).
Monica: Without a doubt, front row at A Day on the Green to see Stevie Nicks. Getting insanely drenched in the rain was well worth it – I'm pretty sure I blacked out from excitement though.
Patrick: Human Error Presented By Baker's Dozen.
Rhod: Ariel Pink at the Recital Centre.
Bede: Jammin' with a huge mop of Yolngu kids on Elcho Island, East Arnhem Land. In the town centre of Galiwin'ku I jammed guitar as the band pumped out Yothu Yindi tracks and the kids went into a frenzy of excitement
Best read from 2017?
Amelia: This is a nerdy academic journal article but genuinely changed my outlook on the world: Steffen et al (2011) The Anthropocene: from global change to planetary stewardship.
Bede: The Harvard Psychedelic Club: Fascinating from a sociological perspective, the book recounts the antics and experiments of central influences Tim Leary and Ramm Dass as they ushered in 1960s culture.
Britt: Three wishes by Liane Moriarty.
Caroline: I read The Handmaid's Tale while on the beach in Italy, and while I might have enjoyed some chick-lit more in the context of my location, I couldn't put it down. Short, relevant and frightening (or rather, frighteningly relevant?).
David: The Descent of Man, Grayson Perry.
Elise: Talking To My Country by Stan Grant or Hillbilly Elegy by J. D. Vance.
Felicity: The natural way of things by Charlott Wood.
Georgia: Men Explain Things to Me by Rebecca Solnit- a great post-Trump feminist read!
Janine: Walking the Nile, Levison Wood .
Lisl: We are all completely beside ourselves by Karen Joy Fowler .
Maddison: Guantanamo, David Hicks (yet to be completed).
Melinda: Quarterly Essay The Long Goodbye: Coal, Coral, and Australia's Climate Deadlock
Monica: Not from 2017, but always amazing – Just Kids by Patti Smith.
Patrick: On the Road – Jack Kerouac.
Rhod: All the Light We Cannot See by Anthony Doerr (a 2015 release).

Best movie or TV show from 2017?
Amelia: The Big Sick (at an outdoor cinema on Magnetic Island, #serenity). So many TV shows. Loved The Crown. Also always addicted to Outlander. But my all time favourite is Jane the Virgin.
Bede: Silmido (2003) A true story of South Korean death row prisoners, forced to become an elite assassin squad targeting the North Korean leader.
Britt: Clueless will be my favourite movie every year.
Caroline: Where. Do. I. Begin? The first season of Outlander made me consider moving to Scotland, Stranger Things made me wish I'd experienced the suburban 80s dream (minus the monsters), and how great/weird is Twin Peaks?
David: Seven Types of Ambiguity.
Georgia: The Beguiled.
Janine: Blue Planet ||
Lisl: Guardians of the Galaxy Vol. 2., Stranger Things, The Handmaid's Tale
Maddison: Spotlight.
Melinda: The Crown.
Monica: Mad Men – it's the binge watch that never ends.
Rhod: Blade Runner 2049
Elise: The Handmaid's Tale. When the last episode finished, my friends and I sat silently for a good minute. That never happens.
Best podcast?
Amelia: Best podcast is just one episode that is the most beautiful examination of life and beauty and meaning. The episode is "John O'Donohue – The Inner Landscape of Beauty" from the show "On Being with Krista Tippett".
Bede: Sam Harris' Waking Up. He applies ruthless legit logical atheism to the big philosophical question in today's world.
Britt: I have literally never listened to a podcast!
Caroline: Rabbits! A 10 part docu-drama that made me question what was real and what wasn't… and who around me might be playing.
David: Monocle 24: The entrepreneurs.
Elise: S Town aka Shit Town – a great narrative as an accidental sociological foray into rust belt America.
Felicity: Making Gay History.
Maddison: Whatever Caro recommends.
Melinda: Wilosophy. Specifically the ones with Tim Minchin, Felicity Ward, Tom Ballard.
Monica: Rabbits!
Rhod: I don't listen to podcasts…!
Lisl: Neither do I!
Best album/song from 2017?
Amelia: Airling – Hard to Sleep, Easy to Dream… pure zen and great to study to.
Bede: Kendrick Lamar – "DNA" from album DAMN.
Britt: I never have best songs but I'll go JoJo – Leave (GET OUT) for the gags.
Caroline: The Miseducation of Lauryn Hill – I'm 20 years too late to the party… it's new to no one but me. Also, the Horsemeat Disco Spotify playlist has been given a workout on my phone this year.
Elise: The American Teen by Khalid is pretty fun.
Georgia: I listened to Phosphorescent's album 'Muchacho' on repeat this year.
Janine: Ariel Pink, Dedicated to Bobby Jameson .
Lisl: Guardians of the Galaxy Vol. 2 Soundtrack.
Maddison: Memories do not open, The Chainsmokers.
Monica: Gang of Youths – Go Father in Lightness.
Patrick: Rap album two – Jon Wayne.
Rhod: Chronixx – Chronology.
Melinda: Discovering the story of the Easybeats (Australian, and all of them a migrant from somewhere else. Our first group to have an international hit, and Australia's first own rock and roll band. Or maybe that's just because today, I've got Friday on My Mind.
Best place to eat out?
Amelia: Lume. Experimental, weird, but fun.
Bede: Laneway's Coffee in Darwin. Order the Pulled Pork Egg's Benedict. Worth the drive.
Britt: Bells at Killcare – Central Coast of Sydney (worth the trek).
Caroline: I like eating at home. All my housemates are excellent cooks, and we have a huge dining room table that often plays host to yummy, boozy and impromptu dinner parties.
David: Staples … Good bread, good noodles, good gelato. Gontran Cherrier, Shop Ramen, Piccolina Smith St.
Elise: Shizuku Ramen & Craft Beer is the best ramen I'v had in Australia. Fact.
Felicity: Welcome to Thornbury
Georgia: Vegie Bar, always!
Lisl: Rice Queen, Brunswick St.
Maddison: Mr Miyagi, Windsor.
Melinda: Yokoso Izakaya – as authentic as it sounds – but in Moonee Ponds.
Rhod: Marion, Gertrude Street (the wine list is a major factor!).
Monica: Fox in the Corn, Footscray. Their pesto pasta is my everyday craving.
Sector
Sector