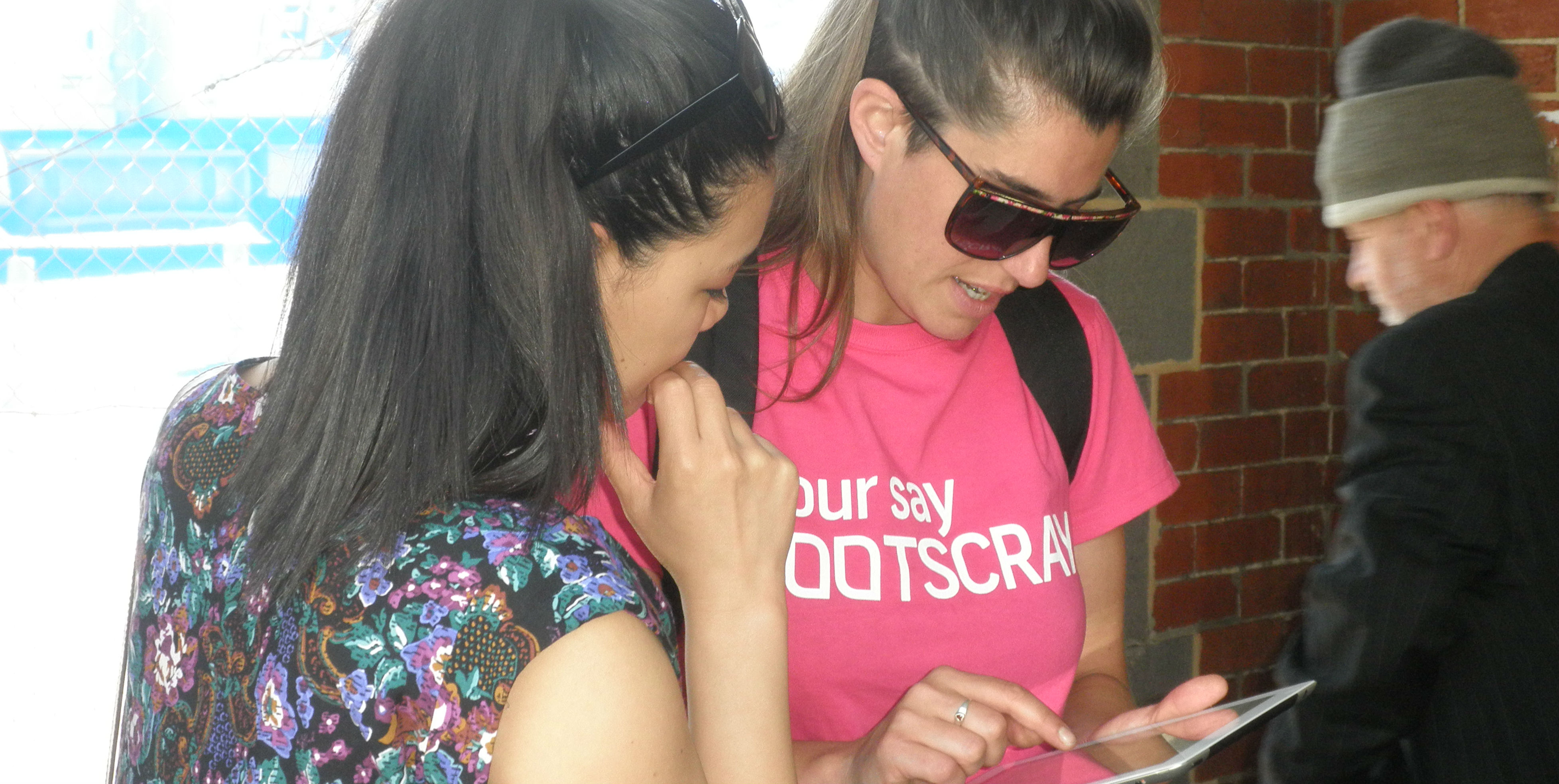 Here's some photos of Henry and I conducting in-field research on behalf of Regional Rail Link this week. We were positioned outside the Footscray Market and Footscray train station, fuelled by a couple of amazing Olympic Doughnuts and big cups of Vietnamese iced coffee asking people about how they shop in Footscray. The information collated will help Regional Rail Link support local traders create an even more vibrant food and retail experience in Footscray in 2013.
Whilst phone interviews and online surveys are a great way to gain insights, a couple of advantages to conducting this type of in-field research are:
1) Visibility.
Creating a physical presence and actually speaking to the people who will be affected by the outcomes of your research ensures visibility. This kind of visibility is a great way to engage with your target audience and build awareness as to what your up to. It helps to wear bright pink t-shirts.
2) Listening.
Whilst a lot of people shrink away from talking to surveyors on the streets, often times you'll find the people that do take the time to have a chat have a lot to say. Sometimes folks just want to have a rant and it doesn't always fit into the survey structure, but it can be interesting to get feedback from the general public on topics that are important to them. Our clients are usually more than happy to hear the public's sentiment.
At Ellis Jones we now use ipads with 4G connections so the data gets input straight into survey monkey, saving time (and therefore client money) and enabling trend mapping during the study. We only do enough research to get the insights we are seeking.
Stay tuned for more Footscray Life updates in the new year.
Also, check out this article I wrote earlier this year on in-field surveying we did for Latrobe City Council.
A decision is only as good as the intelligence that informs it. Ellis Jones uses market research to help our clients make intelligent decisions. Get in touch.
Sector
Sector