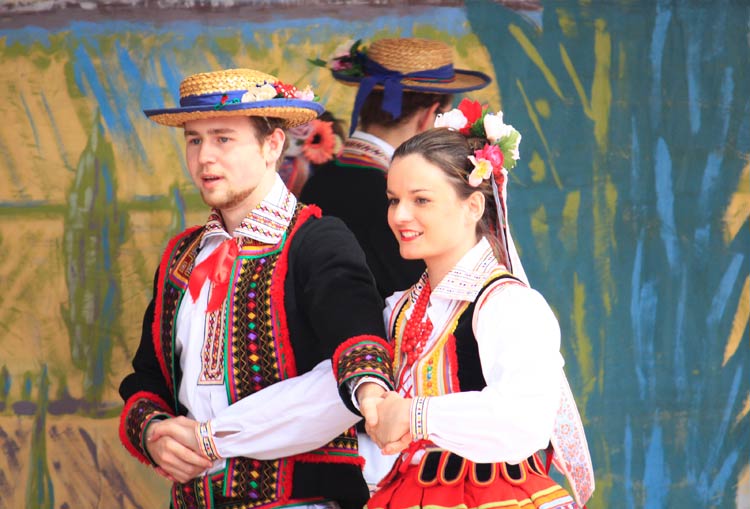 Melbourne has long been a destination for people from around the world, who seek to lead enriched, safe, and fulfilling lives. At last count, almost 45 per cent of Victorians were either born overseas or have at least one parent born overseas.
We were born in over 200 countries, speak over 200 languages and dialects, follow more than 130 religions and are identified with over 200 ancestries. And it is at events such as the Polish Festival held at Federation Square where the city really gets to enjoy the benefits of this cultural diversity.
On Sunday the 21st of November, our vibrant Polish community shared with us their cultures and customs, and we thank them for it. This is what makes this city great. As people who are gathered from all areas of the globe, our mutual openness and cultural acceptance leads to a rich civic life.
Internationally, 2010 marks the 200th anniversary of the birth of Chopin, one Poland's greatest artists and a true icon of classical music. On behalf of the City of Melbourne, Councillor Ken Ong acknowledged some local Polish icons and milestones.
the Polish Scout troop "Podhale", on 100 years since its inception
Polish Choir "Syrena", on 50 years since formation
the "Polonez"  Song and Dance Ensemble, on it's 45th anniversary
and the "Łowicz"  Polish Vocal-Dance Ensemble, on 35 years
While it was a festive day, we also know Poles around the world will always remember 2010 for the tragic death of President Lech Kaczyński, his wife Maria, and 94 dignitaries on their way to commemorate the 70th anniversary of the Katyń massacre. No country can possibly fathom the impact of such a loss, and we acknowledge these are unique and challenging times for Poland, and for the Polish diaspora.
The City of Melbourne are proud supporters of the Polish Festival at Federation Square. Whether you are celebrating your own heritage or discovering someone else's, enjoy this unique day of music, food and performance.
Ellis Jones produces speeches for Councillors at the City of Melbourne. Learn more about our work with the city here.
Sector