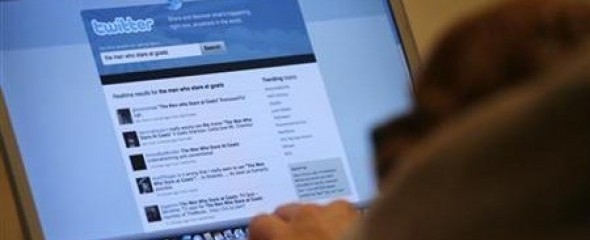 It's on, we're running, it's election 2010. Tweet, tweet!
Just as the Liberals thought they were getting a head start on Labour with their humorous Kevin'O'Lemon TV and online ad campaign (spoofing Rudd's successful Kevin07 campaign), the game plan has to change.
The Liberal's now futile attempt to pre-empt an election announcement with its anti-Rudd lemon stress balls was a clear sign it now understands the need to get online – one could argue a core point of their 2007 election failure.
If we thought Kevin07 brand had been cemented online, and Obama's "Change" mobilised the American supporters through social networking, we're now in store for an even faster paced election war. Democracy and politics is online, there's no time to think it's not.
Our first hints at this came weeks before the election had been called. In what will go down in Australian political (and perhaps Australian online political) history, the leadership spill between Gillard and Rudd was best viewed online.
While news networks and even politicians struggled to keep informed on the latest spill news, they should have perhaps logged onto Twitter to get their news.
Communications practitioners are often preached to on the requirement for news to be current. Once currency was measured daily with the morning papers and evening news. The modern-day news source is one updated not to the minute, but to the second.
During the hectic late hours of that fateful day, news providers not only had to broadcast via their "traditional" media of television, online websites, and online video, they had to update as soon as news came to hand via Twitter.
Twitter became the platform for those wanting to be kept up to the second on the leadership spill. Hashtags #spill and #spillard dominated Twitter's global trending keywords – an impressive feat considering Australia's small population comparative globally. The word Gillard itself came in at number two trending keyword that night and following day.
The spill was perhaps this election's first taste for why the sound bite is now more important than ever – a message capable of fitting a tweet of 140 characters. The emergence of tweets as an accepted source for quoting those in the public eye paves the way for a new take on the media release. It also sees the line between reporting and analysis converge as journalists and the general public compete to write the top retweeted message.
Just as news is a continuous flow, its reporting and analysis is now more than ever one that reflects its lifespan to the second. It remains to be seen whether the once-hallowed news editor will sink or swim in this stream of news consciousness.
Speak to Ellis Jones about how you can maximise the life of your content and be the media online.
Sector