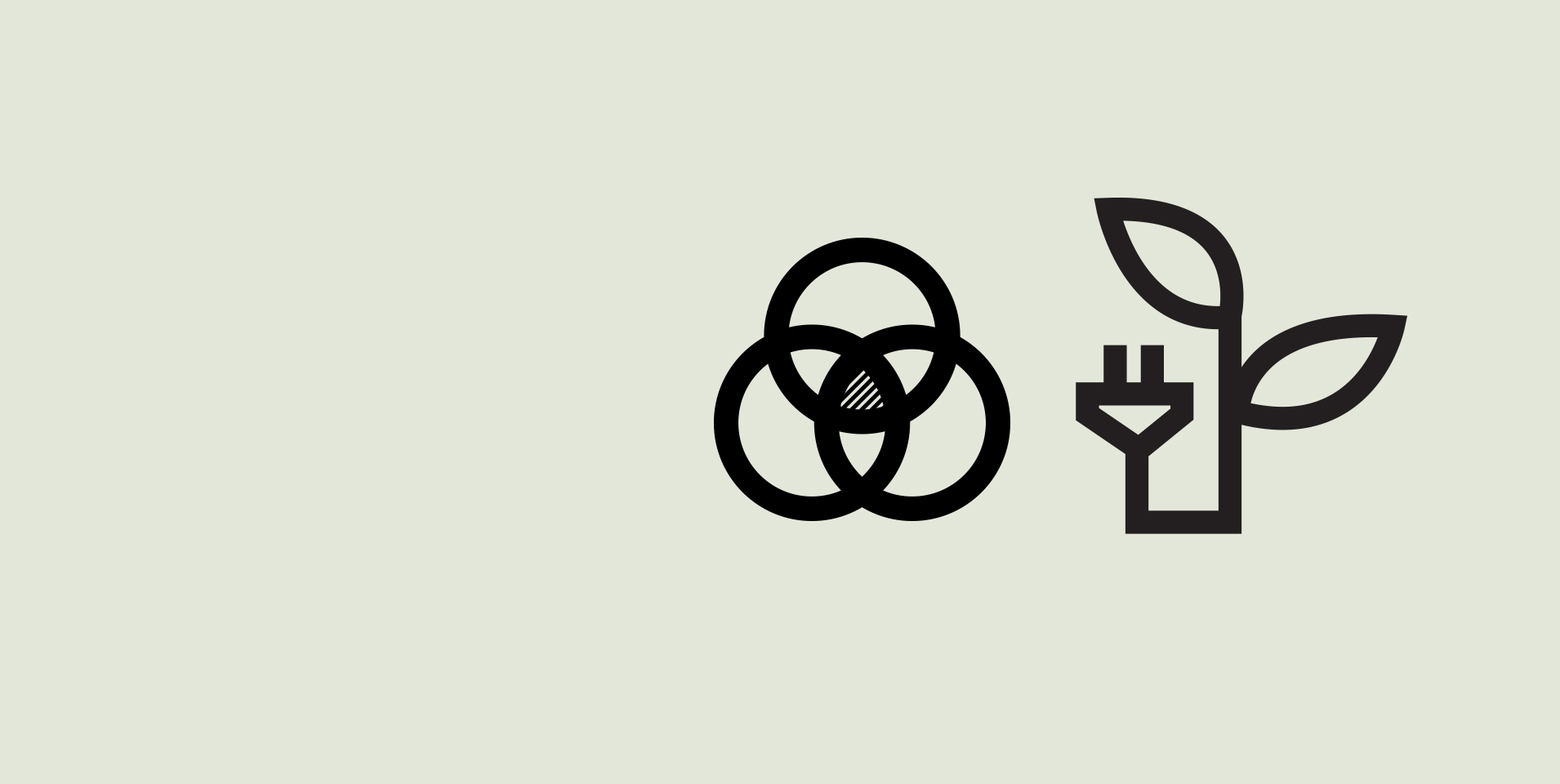 Energy is undergoing the biggest changes since 50 years ago, when universal access to electricity transformed how we all live. Australia's big three energy companies – AGL, Energy Australia and Origin – are now all on a declared path to zero emissions by 2050. Meanwhile, monumental shifts are afoot: of markets, operating models, technologies and the resources we choose to feed them.
Forces of change.
Pushing and pulling at all this are markets, policies and social needs, prodding and shaping the sector as it reinvents itself.
1. We have new, better technologies at-the-ready to replace ageing assets.
There is a fork in the energy technology road we are staring down right now. Developed in and for the industrial age, many of our power plants – mostly coal-fired – are reaching the end of their natural lives. So the market is asking: what do we replace them with? Payback periods are decades-long, leaving investors, standing at the aforementioned crossroads, deeply pondering what will be the technologies still around and still profitable in 20, 30 or 50 years time.
Technological advances mean there are new avenues for growth available across the sector. Whether we are talking generation, transmission, distribution, or storage, there are a multitude of new tech solutions vying for demonstration and commercialisation.
2. Investment hurdles are heightened by political uncertainty. 
Governments, markets, investors and industry are still at odds about the best way forward. See-sawing energy policy over the last decade has meant markets are hesitant to invest, knowing, at any day, the stroke of a Minister's pen may fundamentally change the penalties or incentives for their choices. The world has spoken – in Paris, forging a vision for the way forward – but Australian national and state policies send mixed signals. A sector that was once a much-loved beacon of the Australian economy, has been left waiting, confused about its future, unable to predict if a policy break-up or last-ditch rekindling might be on the cards. It's made it reluctant to invest. As assets have aged, the supply system is shrinking, driving up prices. Socially and environmentally, we share the costs of the broken relationship between government(s) and the energy sector.
3. A changing climate, and motivated people. 
Science, climate change and the quest for a healthier environment are a part of the change as well – albeit not as centrally as it might, at first glance, appear.
The global Paris agreement plots a course for a cleaner world, which energy markets – as some of the world's largest polluters – would be foolish to ignore, even if some nation-states do. Concern about climate change, and a sense of environmental protectionism, are responsible – at least in part – for accelerating advances in cleaner energy technologies. People have advocated for and against it all, with power prices and jobs often pitted against pollution and progress. Most of us find it difficult to resist the idea that cleaner energy – that poses less harm to our world – will be the future; we remain nonetheless concerned that costs– to communities, businesses and individuals – are also being carefully and fairly managed.
4. Fair access to an essential service. 
In spite of it all, none of us wants the power turned off. We agree that even the poorest among us should be able to afford it. It's an essential service, not a discretionary one, and regulated as such, with mandatory consumer hardship provisions to boot. The drive to deliver power to all, at the lowest possible prices underpins much political rhetoric. But stalled investment, due to mixed signals and policy uncertainty, is part of the culprit in their recent hikes (reducing supply, while demand has stayed steady, with economic logic doing the rest).
Opportunities for change.
The energy sector's current reinvention is a springboard for the creation of shared value – with burgeoning opportunities to benefit people and profits. Here are three ideas as to how.
What is shared value?

Shared value is defined as policies and practices that enhance the competitiveness of companies while improving social and environmental conditions in the regions where they operate. It is a business strategy focused on companies creating measurable economic benefit by identifying and addressing social problems that intersect with their business.
1. Co-designing new markets. 
Technologies create opportunities for energy companies. And they do the same for energy consumers. But what of all the gadgets and data and insights and control will consumers want or use and at what cost? Who will use them and how? And will this empower them to make better choices, all-round, on energy in their lives?
Solar panels have made deep inroads across Australia's rooftops. Sparkling in the sun, they have further sparked a growing interest in more knowledge, more control, and in more of a say on power in the home, or for business. Energy retailers and distributors have a unique opportunity to listen to customers, become purveyors of ingenuity and solutions, forging new markets for themselves and defining new consumer demands to drive the next wave of energy transformation in the home. Some have already started.
2. Bridging the divided debate. 
While a failure of government policy has been roundly decried by many, a failure of us all to demand more, to know what we want, as a community, to debate and ultimately reach a consensus, hasn't helped.
It's fairly unusual for companies to agree they want a tax, to beg for more regulation, to plead for government intervention. But that is fundamentally what is now happening among the biggest players in our energy sector. After a decade of tooing and froing, some commercial operators are taking it upon themselves to talk to the public, and bring them along for the ride, filling a government communication and policy void, and advocating for the changes they want to see – in their own business interest, but also to address climate change, and if delivered affordably, of benefit to the hip pocket and livelihoods of us all.
Not many people would be expecting big energy companies to voluntarily make the switch to renewables. Their voice explaining why this is happening may be the only one that can bridge the chasm between governments, the public, environmental advocates and climate deniers.
What a powerful business and social imperative a narrative for change can address.
3. Innovating for equitable access (and cheaper bills)
Technologies now exist that can enable new pricing structures, which can act to make power cheaper for everyone. I'll try not to make you cross-eyed: essentially, with incentives to flatten peaks in demand, consumers can have a hand in cutting their own individual bills, and at the same time reducing the wholesale cost of power for us all (essentially reducing cross-subsidies, and helping to stymie the steep, but rare, "peaks" in demand that are a major contributor the overall cost of making us power). It also helps cut infrastructure spend, reducing the need for power stations only switched on the few days a year when it gets very hot, we all want air-conditioning, and demand skyrockets.
Both consumers and companies stand to benefit from lower costs, and the lower capital investment needed to keep the lights on. Especially when the object of much of this investment (peaking plants) generally sits, idle, for more than 350 days of the year. A potential niche product, for special type of customer, first mover benefits await the brave company that delivers take-up of new pricing models – that nudge or direct better demand-side energy supply management.
A bit slippery to explain. But with very real social benefits in improving affordability of an essential service. With that comes better access for anyone for whom an energy bills takes a major chunk out of the weekly pay cheque.
Just three. But there are hundreds more.
Finding the right one could see you known for doing good. And profiting from it in turn.
Talk to us about shared value in the energy sector.
Want to know more about shared value for your sector? Fill out this quick EOI form to help us design an event program that has impact.  
Sector
Sector