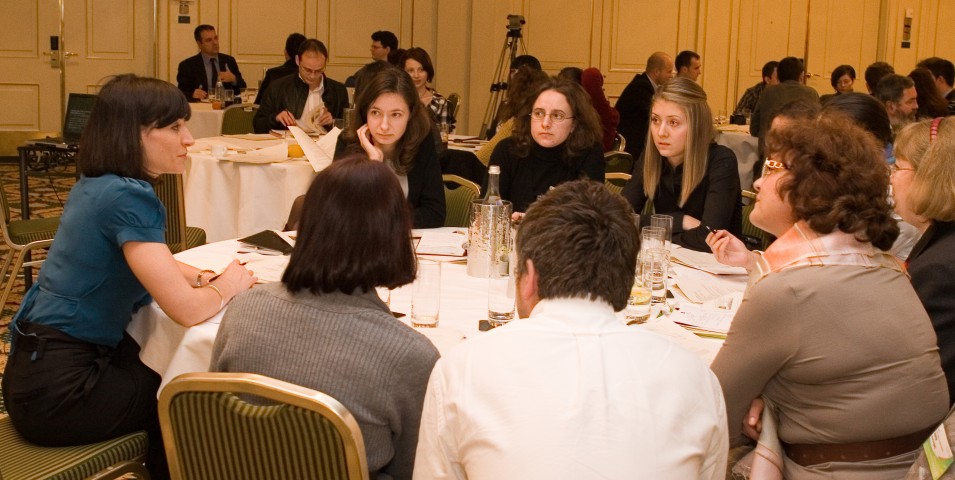 With shared value training get the knowledge and tools to apply shared value as a business strategy and practice model. Stay up to date with the rapidly growing global shared value community. Evolve your business strategy, innovation and corporate social responsibility practices to create social and business value. Stay on top of your game.
Shared value training
Ellis Jones coordinates executive education workshops and practitioner master classes for Australian companies, not-for-profit organisations, governments and philanthropists.
Our facilitators share tools, knowledge, case studies and an up-to-the minute briefing on the status of shared value development worldwide.
Choose to attend the session best for your role and time constraints:
Executive briefing: introduction to shared value development and outcomes.
Master class: understand shared value as a strategy and practice model, and how it relates to your business.
Who should attend?
Executive briefing: Board members, chief executives, and department heads in corporations, social sector organisations and government.
Master class: Practitioners in CSR, Sustainability, Innovation, Brand, Marketing, Procurement and Operations roles.
"60 percent of consumers are willing to pay extra for a socially responsible product." NYU Stern Study
Why attend?
Shared value is the ascendant new practice in business led social impact. Originally defined by management guru, Professor Michael Porter, and Mark Kramer in the Harvard Business Review, it has fast emerged as an evolution of not only corporate social responsibility practice, but company strategy. Applying shared value principles and Ellis Jones models, companies:
Innovate and develop new products and services
Embed purpose in brand
Improve business systems including supply chain, procurement and sales
Learn from pioneers
Rhod Ellis-Jones founded the Shared Value Project in 2011. It is now the peak body for shared value practice in Australia and the regional partner of the Shared Value Initiative. Ellis Jones' social impact practice has developed unique methodologies for business-led social impact and creating shared value, and we work with leading Australian businesses. Learn more about our work here.
Contact us for more information, or call 03 9416 0046.
Sector