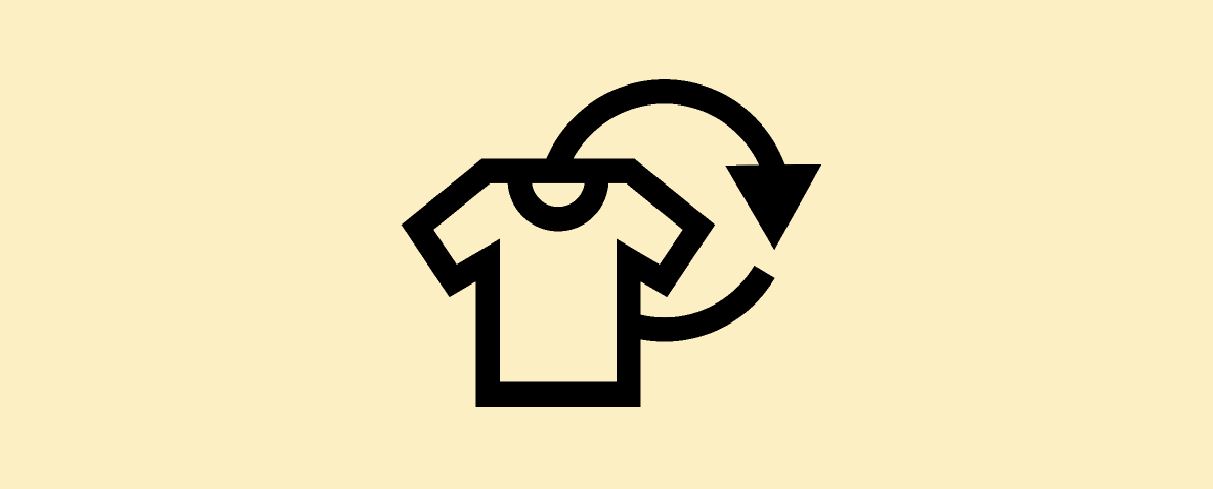 Fashion is the second most polluting industry in the world. It comes just after oil.
In Australia, clothing is the fastest growing household waste we produce. We throw away about $500 million worth of used textiles, each year. And we contribute only about 15% of this for reuse or recycling. The rest just goes to landfill — part of the MCG-sized load of rubbish Victoria alone produces every three months (enough to fill the MCG from the playing field to the top of the stands).
The situation is one compounded by fast fashion, cheaper clothing and our overall increasing wealth that enables us to buy what we want, when we want it, only to conveniently throw it out when we no longer want it. It's certainly not helped by social media amplifying peer-pressure to not be seen in the same outfit twice (particularly for females).
Charities, once the primary recourse of those who wanted to give their pre-loved clothing a second life, no longer know what to do with all the stuff that's donated. For many, their op-shops represented both a way to provide useful goods to people of limited means, as well as a source of revenue to fund their organisation's ongoing operations in other areas.
But, with so many department stores now selling clothing at bargain basement prices, many of us are electing to purchase the new t-shirt for $5 rather than the second-hand one for $6 (a price necessary to cover the costs of collecting and sorting the goods and staffing the stores).
Essentially what that means is that while Australian charities continue to receive 22 tonnes of clothing waste per day, they estimate only about 10% of this is of resale quality. A lot of the rest is destined for landfill.
What a huge waste.
Not only do we discard the embodied energy (electricity, water, man-hours) used to produce each item, but the raw material itself – the cotton, wool, or synthetic fibers spun carefully into textiles for our consumption.
But many of the clothes we unthinkingly discard are still good; if not for re-wear, that does not mean they cannot be reused (as cloth rags for the automotive industry, for example).
To address this problem at scale, a local Melbourne company has evolved a new business model to collect our unwanted clothing and use it to address unmet global demand for used clothes and textiles. A wide range of nations across Europe and Asia need, and want, our still good stuff.
A family business, both for-purpose and for-profit, this company first and foremost seeks to prevent unwanted clothing from going to landfill. Sustainable in both an environmental and business sense, it acts to create a profit while also solving a social dilemma; and makes money from saving our goods from going to waste.
As a business playing a key role in reducing the negative environmental consequences of one of the world's most polluting sectors of the economy, the positive social impact delivered by this commercial enterprise is as undeniable as it is quantifiable.
The greater this positive social impact, the greater the organisation's commercial success.
This is the fundamental definition of a shared value business.
Developed by the Harvard Business Review, and pioneered in Australia by Rhod Ellis-Jones, shared value is defined as a business strategy that enhances a company's competitiveness while improving social and environmental conditions in the regions where it operates.
To qualify as shared value, there must be an identifiable economic benefit to the company as well as a measurable impact on a social or environmental issue.
With shared value inherent in this business already, it creates the perfect scenario to first embed this dual commercial and social purpose as equal objectives in business strategy; and then ensure this narrative underpins identity, brand, community outreach, marketing and communications across the right channels, and in the right way, to attract even greater numbers of people to contribute their clothes, and in doing so eliminate waste.
With high demand for the goods it collects across the globe, this is a company poised for growth.
Its biggest challenge is engaging you, the public, to take unwanted goods off your hands. To make this clearly not only the right thing to do – I think most of us intrinsically know it's wasteful to do otherwise – but to actively change behaviour, enabling more people to contribute, and more of our stuff to be given a second life, supporting those who need it.
To do this, every interface with a potential contributor – you or I that have clothes we need to be relieved of – needs to sing. Bringing to life the impact we can all have to reduce that massive MCG-sized pile of rubbish, or the human we can help clothe somewhere around the world. Understanding and shining a light on this impact — social and environmental — is ultimately what will make it easy for us all to take part. Or feel guilty for not doing so.
Ellis Jones understands shared value, and business for social purpose, and how to communicate it in ways that benefit business and society.
If your business has a genuine positive impact it needs to shine a light on, talk to us.
Sector