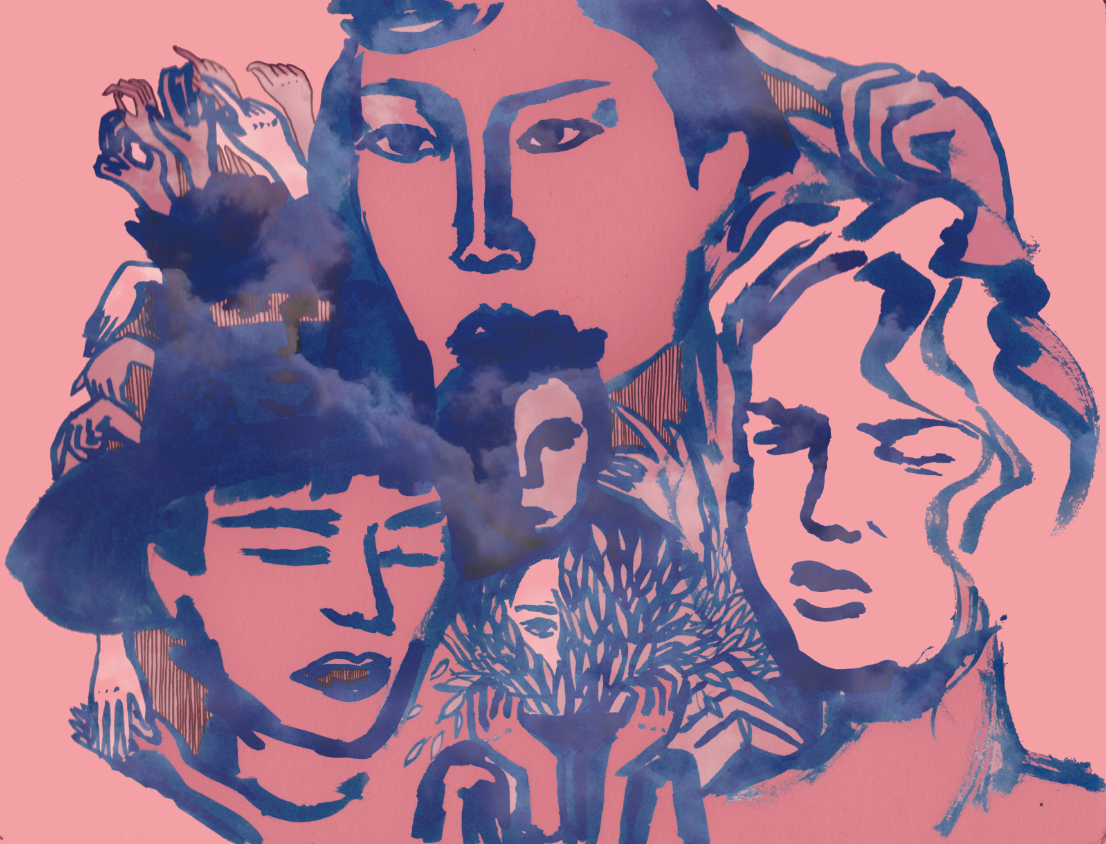 Do older people have fewer rights than young people? Is your grandparent's (or parent's) main personality trait just 'old'? Should our elders be relegated to the fringes of society?
Are these questions making you feel uncomfortable? Good. Read on.
A couple of weeks ago, I spent the evening in the company of some of Australia's leading storytellers and change-makers, at the 2016 UN Media Peace Awards.
Across multiple categories, the awards celebrate Australian stories that champion human rights, stimulate public debate and influence policy – narratives that empower vulnerable or disenfranchised people.
Hens and games. 
The 'Promotion of positive images of the older person' category particularly piqued our interest at Ellis Jones. It highlighted stories that break down stereotypes of older people and fight against ageism. Contrary to the perceived weight of the topic, this category also had the audience in stitches.
WINNER: Elders Games
Elders Games was an episode of the SBS National Indigenous TV current affairs program The Point. The video gives us a peek into the fun, competitive hustle of an annual sports competition created by, and for, older Indigenous Australians from different "mobs" across NSW.  It introduces older people who are independent, active, connected and as diverse as every other age group. We meet them as individuals doing something interesting and unique, not as a homogeneous group of humans over the age of 60.
"I'm very proud to represent all our little teeny-boppers, you know, so they know their grans can do what the footballers can do" – Captain, Tableland Toppers
FINALIST: The Hensioners
An episode of SBS program The Feed, The Hensioners introduces an innovative (and delightfully whacky) program being trialled by a NSW aged care provider The Whiddon Group. To combat high levels of social isolation and loneliness among older Australians, the Group's residential care facilities give each of their residents something to care for: a pet hen. And, it's working. The video introduces older people who are sharp, witty and entirely embracing of their new odd bedfellows, in whatever way works for them.
"There are a few roosters here, but I'm not one of them" – Aubrey Lavis
FINALIST: What a Wonderful World
An episode of ABC program Australian Story, What a Wonderful World is the story of teenage pop star Patricia Amphlett – "Little Pattie" – who became the youngest Australian entertainer to perform for troops at Nui Dat during the Vietnam War. 50 years later, Patricia is represented as an older woman with unique insight into an exceptional time and place; a woman whose years are celebrated by the wisdom and experience they bring.
"I'd grown up in a do as you're told era, don't ask too many questions. But we were questioning, 'well why are we at war, why, why is that happening?'" – Patricia Amphlet
Not so 'typical'. 
These stories are powerful. They lightly and enchantingly replace stereotypes with nuance and respect.
Back to my uncomfortable questions: if, as a society, we've agreed that race and gender stereotypes are unacceptable, why is age any different? While we actively push sexism and racism out of our society, ageism seeps through our systems and culture, as rampant as it is unrecognised.
The Federal Government's recent appointment of a new, focused Age Discrimination Commissioner, Dr Kay Patterson, is a testament to this.
Attitudes are a key part of the fight, and they are created and reinforced by stories.
Neuroscience research has shown that stories shape our brains, change our attitudes, opinions and behaviours, tie strangers together, and move us to be more empathic and generous. Stories last far longer and spread far further than pure facts. They start movements that mean something to people.
So, stories, images, and jokes about older people being, for example, absent-minded, sexually deficient, slow, or tired, are not as innocuous as they may seem. They carve easy paths for repetitive discrimination, and give people a harmful lexicon to apply to their interactions and decisions. They perpetuate ageism.
Man bites dog. 
Any organisation that works with or for older people is in a unique position to fight ageism, while engaging with and building loyalty among their audiences.
Good stories come from access to people, places, and ideas that are new or different; "dog bites man" is not a story, but "man bites dog" is. Stories about older people who are defying stereotypes, contributing deeply or widely to their community, or have a unique insight or perspective, stand out amongst the drab and dreary.
For retirement villages and residential care facilities, of which we work with many, the activities and conversations that happen within their walls every single day, are powerful. From a broader perspective, they can start changing the conversation about the value of older people in our society. From a business perspective, they can position the organisation as progressive and consumer-focused – a position crucial to success in the context of new Consumer Directed Care funding.
To harness these compelling stories within organisations, and get them into the public sphere where they can reach eyes and change minds, we developed our content marketing model. We create, re-use and re-distribute content that informs, inspires and influences audiences, and elevates the brand.
The three UN Media Peace Awards finalists expose just a portion of the types of stories that can change attitudes towards older Australians. Imagine: what other stories are lurking inside your organisation?
Talk to us about creating content that shatters ageism.
Image credit: aquanomy via Flickr 
Sector
Sector