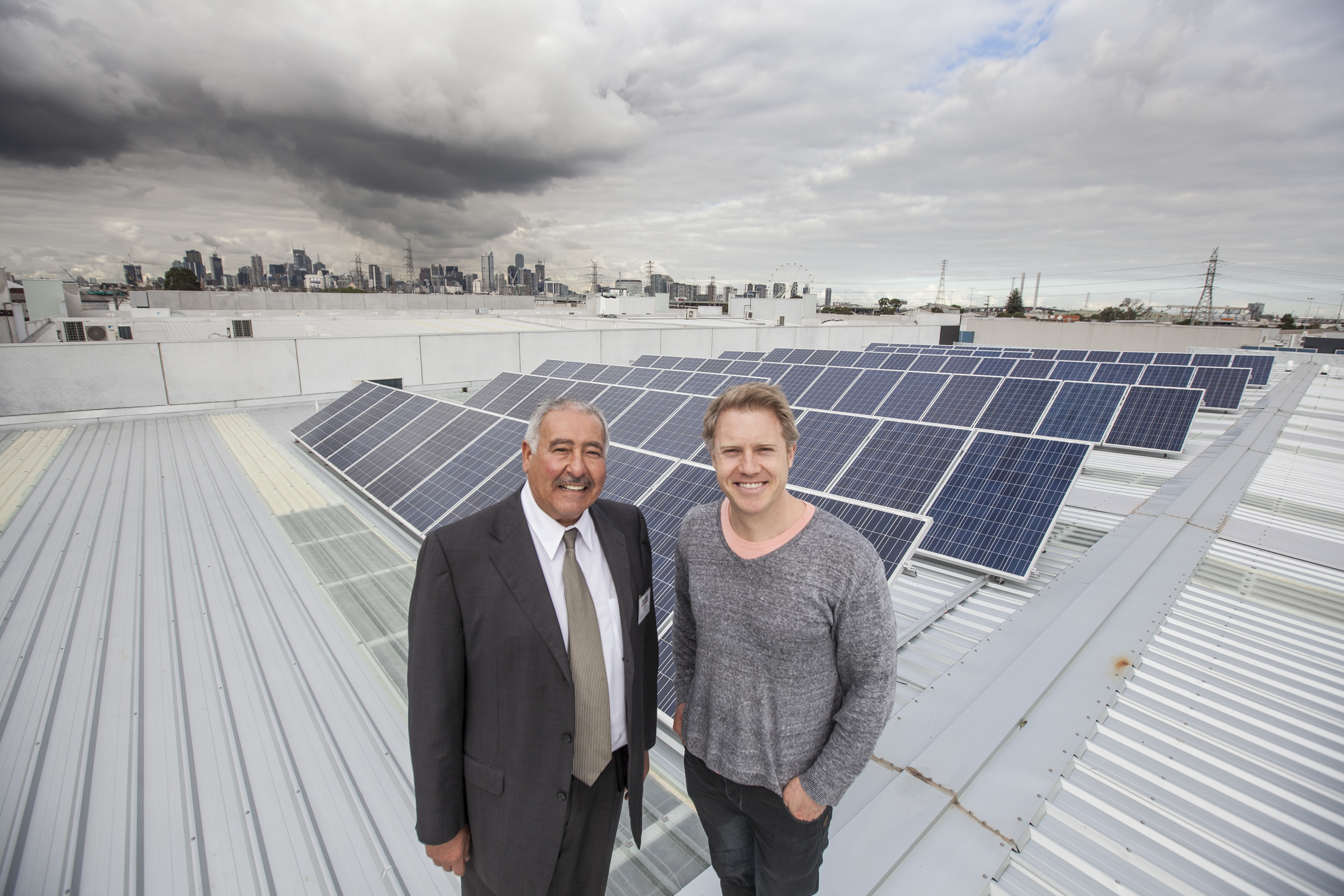 Ellis Jones has been working with the City of Melbourne's sustainability team to achieve its vision for reducing carbon emissions from commerce and industry.
Solar Melbourne kicked off in style with a discovery session at the premises of Polivac, a local Kensington business that went solar and is enjoying the benefits.
Kensington businessman, Tony Antonious, Managing Director of commercial cleaning equipment manufacturer, Polivac International Pty Ltd said that in three and a half years Polivac will have their system paid off and then they will be enjoying power from the sun.
"When I go to Europe to the trade shows I see solar on every roof when I fly in. When I get back to Melbourne I hardly see any. When energy consumption is such a big cost I don't understand why more people don't do it. Solar just makes business sense," Tony Antonious, Polivac International Pty Ltd
Mr Antonious has been an advocate for solar power since converting his building in 2013 and he is not alone. Other Polivac staff are happy to tell you about the solar they have on their own homes and they know it makes sense for the business as well.
"All the houses in my street have solar, so when the company asked me to look into it I knew the numbers would stack up. We are running electric motors all day right when the sun is shining, so we are using the power at its production peak during the day," said Ray Butterfield, who is in charge of operations.
Mr. Antonious was very happy to meet Councilor Arron Wood who himself lives in Kensington and has solar on his own home. The two community leaders hit it off immediately and Mr. Antonious took Cr. Wood up to the roof for a closer look at the 20 kilo watt installation.
Many businesses are interested in solar, but just need access to the right information. That's why the City of Melbourne is developing clear information and connecting business leaders so they can learn about the business case for solar directly from each other. Polivac is a leading business contributing to the vision of making Melbourne a solar city and setting a great example for other companies.
Business can get a leg up in financing from Sustainable Melbourne Fund which offers loans at attractive terms to businesses installing solar.
Scott Bocskay, CEO, Sustainable Melbourne Fund, said the industrial park in Kensington and areas just like this one across Melbourne are the ideal locations for solar power, due to the standard building design in the precinct and there is capital available right now for business and property owners.
For more information on how you can go solar visit the City of Melbourne's solar website.
Talk to us about stakeholder engagement and sustainability communications.
Sector
Sector