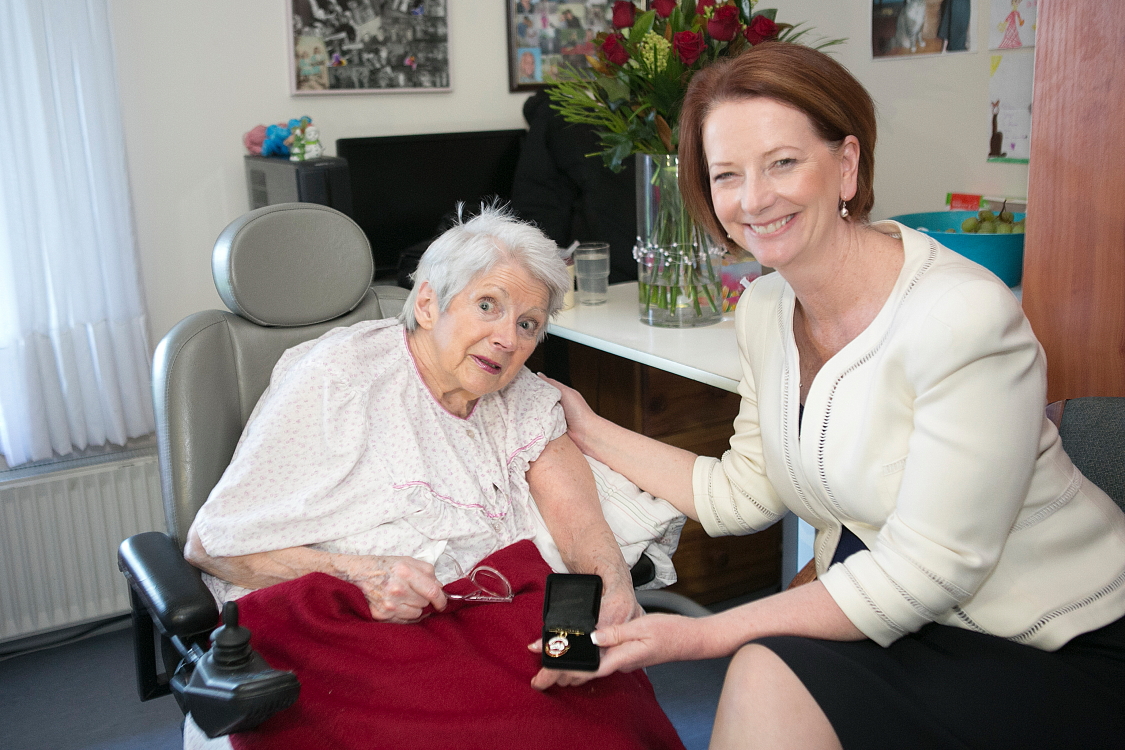 Politely asking the Prime Minister to pose for a series of photos is not an easy task. Yet this was my reality when Julia Gillard presented a 40-year Australian Labor Party life membership medallion to Jan Moore at residential aged care home, Doutta Galla Lynch's Bridge.
This was no ordinary visit and symbolised the resident's connection to the Prime Minister and the Labor party. In fact, Ms Moore has enjoyed a 30 year friendship with the Prime Minister and is fondly known as 'sweetheart' by former Prime Minister, Paul Keating. Over the decades, the 76 year old has tirelessly dedicated her time to fundraising and campaigning. 
Golden shots.
As soon as the Prime Minister entered the facility, staff scrambled to grab their cameras in an effort to capture the rare and special moment with the Prime Minister.
Making sure Lizzy, our professional photographer, had a clear position to take shots at all times was critical. As Lizzy stared through the lens to secure the right frame, I had the responsibility of finding the next photo opportunity. Most importantly, capturing the moments shared with the Prime Minister and Ms Moore remained the priority.
Rules of engagement.
A polite "excuse me, do you mind if we take a photo" was all that was required. Ms Gillard happily agreed to a series of images, but was naturally keen to see the resident.  I noticed the best approach was to avoid being chatty with the Prime Minister. Active listening was useful and ensured I was mindful of my surroundings.
Knowing when Ms Gillard and Ms Moore wanted to share a private moment was almost intuitive. As the resident was presented with a certificate in her room, the camera clicks started to slow down. It was time to leave the room and allow the pair to  share a private meeting.
For most people, dealing with dignitaries is a rare and memorable moment. The moment is short, so do your best to savour the moment.
*Photo supplied by Lizzy C Photography
Ellis Jones has provided marketing, public relations and online engagement advice and services to Doutta Galla Aged Care since 2006.
Sector
Sector