'Barbie' debuted on July 21 this year to a historic $162 million opening weekend, coming in way ahead of the anticipated $90 million and, perhaps even more remarkably, surpassing its $146 million production budget. But, are we surprised when the marketing budget for the film was even higher than the production cost, coming in at $150 million and growing every day?
With this astonishing budget, what the Barbie movie shows us is that strategic marketing and communications is just as powerful as a good product. Though it may seem like the marketing is all over the place because of the quantity of partnership, takeovers and merchandise, but it's so much more. It's strategic saturation.
So, here are three key takeaways from Barbie-movie-marketing-activations about speaking to your audience.
Understand your audience
Engage with your audience (user generated content)
Partner strategically to be seen by your audience
So, let's dive in, as if our jobs were Beach.
1. Understand your audience
While it may seem like the marketing surrounding the "Barbie" movie targets anyone and everyone, there are specific advertisements, partnerships and placements that intentionally target specific consumers – in particular one broad cohort.
What Barbie the movie has done well is target the decision makers with both its marketing and movie narrative. And, that's what the Barbie brand has always done with a nostalgic ploy into the hearts and wallets of, predominately, mothers.
From the Hot Wheels Barbie Corvette to Ruggable's Barbie rug and Xbox's Barbie-inspired console, there are products for consumers of varying ages, genders, and incomes, each centred on a specific niche audience's particular set of interests and aspirations.
What it teaches us is that if you understand the way that your audience thinks, feels and behaves, you too can accomplish this. Find out what your audience relate to, why they buy your product or service, what makes them tick, and then show them that through your marketing.
2. Engage with your audience
The Barbie marketing team took user-generated content to the next level which made everyone feel part of the Barbieverse.
They created the Barbie Selfie Generator which allows users to upload their own photos, write a custom tagline, and adjust the colour of the backdrop – launched just before the release to create hype. They also created life-sized Barbie boxes which were placed outside selected movie theatres around the globe, so people could show they were at the movies watching Barbie. These tactics not only fuelled the excitementaround the movie, and created a wave of social media content, but also cemented a sense of ownership and participation among the audience.
What it teaches us is that involving your community can be a huge success. Finding innovative ways to get your audience to post photos, reviews but most importantly share your product/service authentically will ten-fold the success of your brand without an extensive price tag.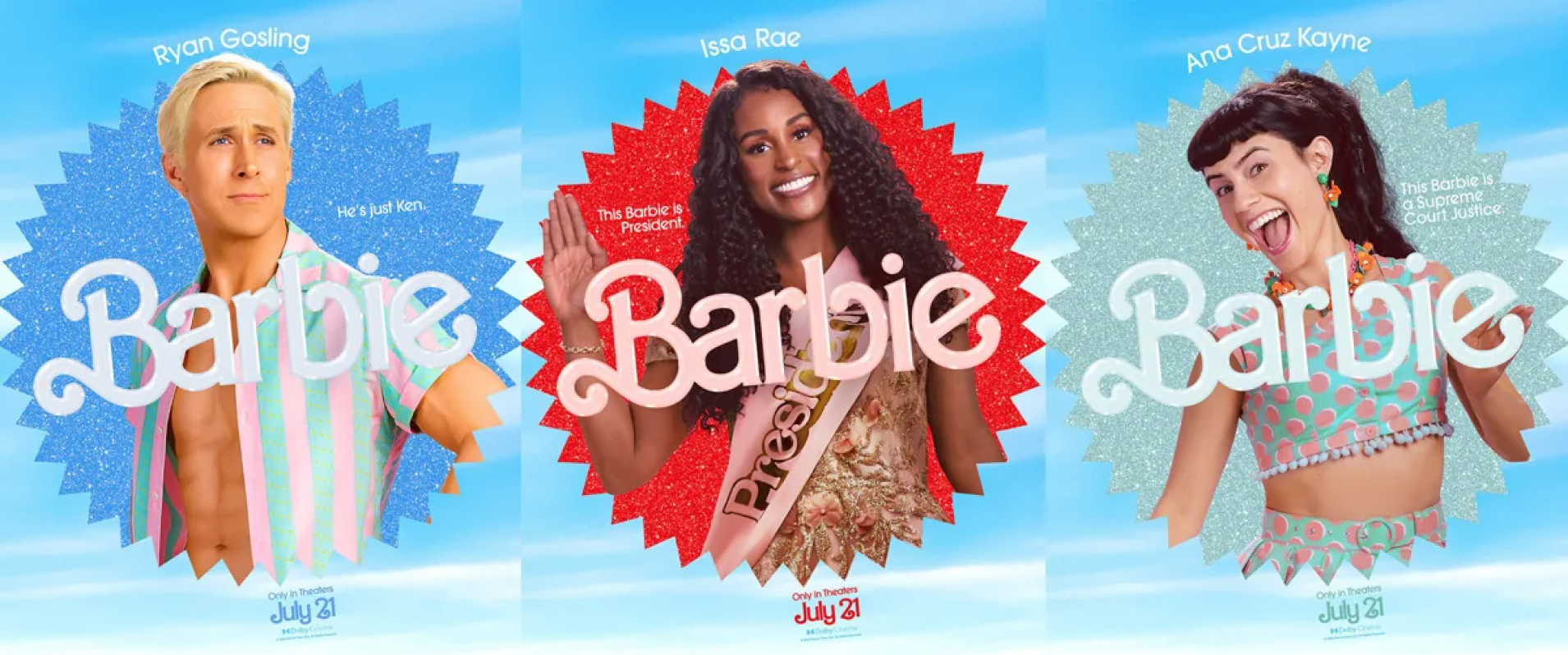 3. Partner strategically to be seen by your audience
The Barbie partnerships were everywhere. They sold the narrative and the Barbie experience right here in the human world.
In Sydney, Bondi's iconic Icebergs pool was adorned with Barbie's branding for a day, while Grill'd partnered with Barbie to launch the Barbie Dreamburger Bundle, featuring a pink burger and sauce. Meanwhile, in Bondi Junction, a bus stop was given a total makeover to promote the movie, complete with pink velvet seats.
In Los Angeles, Barbie's Malibu DreamHouse was listed and made available to stay in on Airbnb. Meanwhile, Margot Robbie cleverly accelerated the conversation by taking viewers on a tour of this destination in an Architectural Digest.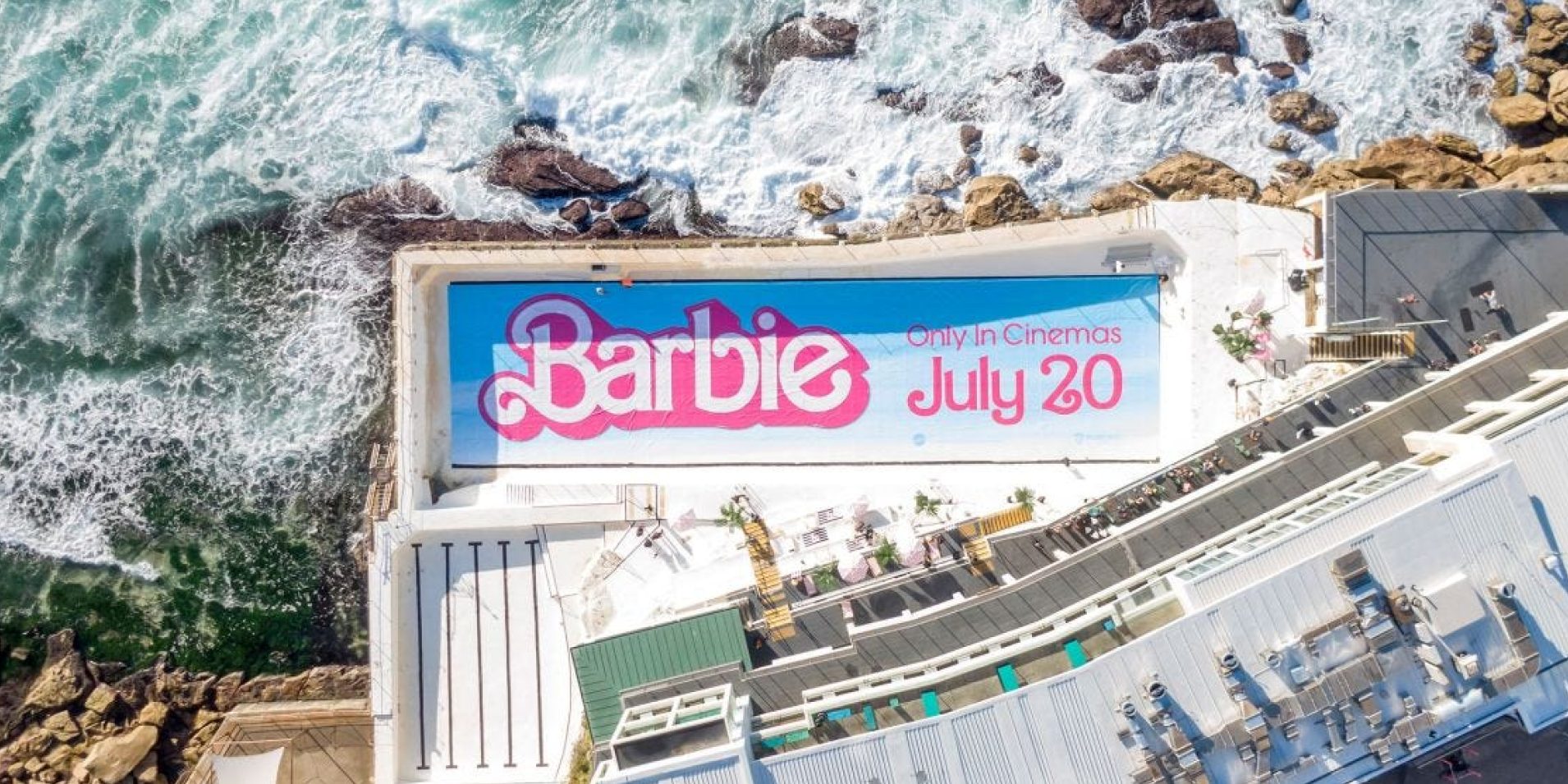 Image: Habitat Media Australia.
In short, the Barbie movie shows just what's possible when you put your audience in the centre of your marketing strategy.
Though the $150 million budget of course helped considerably, the lessons go beyond that. It reminds us to find your niche and own it. Find your people and delight them. And if that means making the world pink for a day or two, revel in it.
Sector
Sector