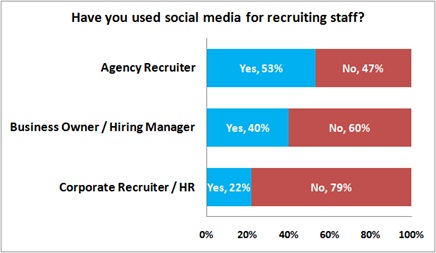 Labour markets are tight in Australia but none as tight as the market for arborists, those people who swing from trees, like monkeys; only they're a lot smarter, well skilled and responsible for keeping trees alive and public parks safe (through drought, flood or raging storms).
The fact is, there are not enough arborists in Australia for the jobs going, which leaves two options: build awareness for the profession to get more people training or retraining in arboriculture or look beyond our southern shores. Citywide is doing both, and Ellis Jones is using the global web of social networks to help them.
Treescapers is an online blog about being an arborist in Australia. It's all about the job, the people who make it happen and the cities in which they work.
Citywide Open Space provides specialist services in the management, planning and delivery of tree services. The company's team of professional managers and arborists have unparalleled knowledge and experience in delivering the full scope of tree care services. They undertake detailed condition audits and offer technical advice to the company's commercial clients in multiple states.  The job involves a lot more than just swinging from trees. From tree selection and planting to emergency response, scheduled pruning and reacting to extreme weather events, Citywide's Treescapers maximise the life of trees and parkland.
But, like any job, it's not just the work that makes the days rewarding, it's the people you work with and for. Ellis Jones designed a survey for the company that got to the root (pun intended) of the matter. The Citywide boys (there is actually a girl in there – the company wants lots more, ladies!) get a lot out of the camaraderie they share. In fact, spend an hour with them and you'll think about joining the team. The sense of humour, trust and passion for tree science is infectious. Suffice to say, on this job, our team was as excited as a possum in an elm.
Previously, Citywide has invested heavily in advertising and overseas trade fairs to attract more arborists – with very limited results. A long term provider of marketing services to Citywide, Ellis Jones suggested a blog-style website, liked to internet-based social networks, to get the word out. Now launched, Treescapers is aimed at 18-35 year olds from around the globe and is jam-packed with exciting tidbits, photos, stories and testimonials designed to both attract potential tree folk and keep the present tree-pros up-to-date – sharing information and ideas. With Citywide's arborists right behind it, there is no shortage of great content for sharing.
And social media is the new channel of choice for sophisticated recruiters. Research conducted by Destination Talent shows that 53% of agency recruiters, 40% of business owners and 22% of corporate recruiters/HR  are using social media to source candidates.
These figures are up from the survey undertaken in 2009 which showed that only 35% of organisations sampled used social media for recruitment purposes. It is obvious social media is a core component of recruitment strategy for progressive businesses.
Through the website we can also provide context. Citywide is responsible for many of Australia's most prominent and important gardens. Its arborists work alongside Sydney harbour, the Commonwealth parliament and in Melbourne's famously green and über cool CBD. It's more than the job – it's a lifestyle!
"The feedback is overwhelmingly positive. I want to take this opportunity to thank you and your team for a wonderful result." Savvas Aidonopoulos, Marketing Communication Manager – Citywide
This is also a pilot program in the use of social media by Citywide. Ellis Jones has provided advice and produced policies to manage risk; we also monitor the impact of the blog, responding quickly when required. Three levels of reporting are available to the client: site usage analytics, social networking of users and enewsletter activity. At any point in time we have absolute visibility over traffic, the type of content users are particultarly inetrested in and where they're coming from.
So if you or anyone you know finds the idea of an office outdoors appealing, are in the tree business or in the market for a career change, this is a site for you. Visit http://treescapers.citywide.com.au
Ellis Jones' online practice developed the Treescapers website, an engagement strategy to proactively target overseas social networks and currently manages the moderation and editing of content on the blog. Contact us to discuss your social recruiting strategy.
Sector
Sector