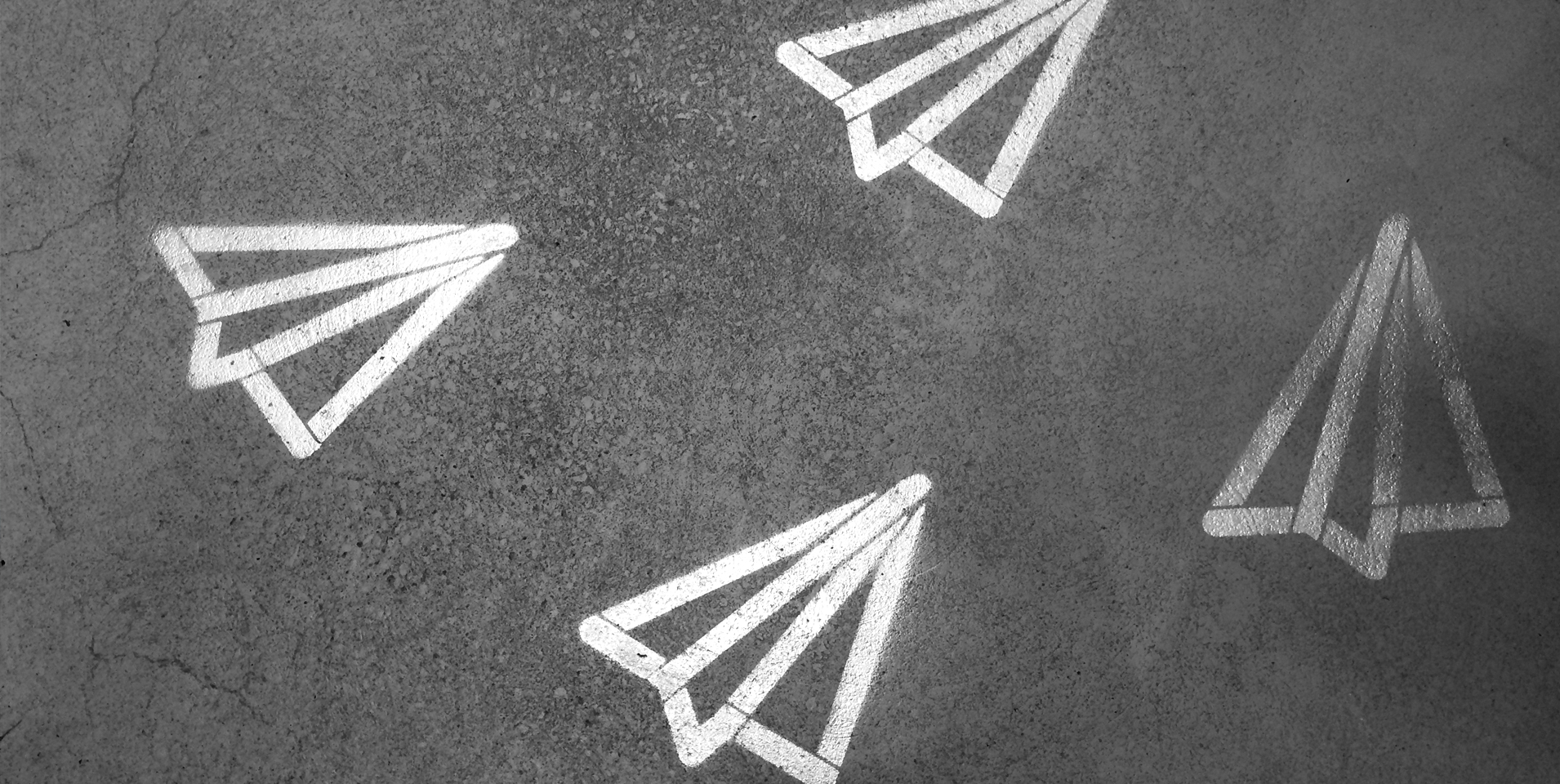 We love design. Be it 'traditional' executional design of communications, environments (physical and digital) or experiences, or the much in-demand application of design thinking principles to any number of strategic, organisational, collaborative and social applications. Design, as a rational, conceptual and lateral model for thinking reaches into every piece of work we undertake as an agency. And so it must, for our work to remain engaged and vital, and our clients to remain at the forefront of the businesses that they are in.
Over recent months, exciting things have been happening in the Ellis Jones design studio.
2017 has brought our passion for multidisciplinary and collaborative design practice to the fore in our work. For clients, this has meant looking at customer experiences, brand and campaign activation through new modes and approaches. We've redefined the narrative of the practice and laid out some central tenets (regular blog readers may recognise a few).
Ask the right questions.
We don't take briefs, we interrogate them. Only a great brief will yield great results. We'll help you articulate what you need, then map the path to get there together.
Good design is democratic.
Everyone has the right to identities, objects, products and experiences that are engaging, surprising or delightful. Good design shouldn't be the preserve of the cultural elite.
Good design is empathetic.
Good design puts people first, understands their needs and wants, and places those at the centre of the solution.
Good design is emotive.
"If you make something no one hates, no one loves it either", or so said Tibor Kalman. Good design makes you feel something – desire, disgust, anything in between.
Good design is resonant.
There is no design without context. An eloquent and appropriate response to a pressing need will 'think right' and 'feel right'.
Good design is an experience.
Print design is not merely visual, it is haptic (felt), olfactory (smelt), auditory (heard). Digital design is equally immersive, visual, verbal, auditory, haptic (increasingly), interactive. Good design should engage on all of these fronts, utilising every technology and technique available.
Sensory response is quicker than concrete meaning.
We see, and then we think. Many high-context, emotional assumptions are made through engagement with the smallest material details, before a word of text is read and understood.
Make, analyse, then make again.
They are separate processes. Don't presuppose the answer, before you've articulated the question. There is freedom in making, using an intuitive and emotional response to produce challenging work, and then applying a concrete, conceptual framework.
Every brief can lead to somewhere better.
Everyone is somewhere different, across a spectrum of visual literacy. Every opportunity to work together is one to improve thinking, to create dynamic, engaging creative. The best work moves the conversation on, pushing us, pushing our clients, and pushing their customers.
Follow the rules, until you need to break them.
Rules are good, they bring order, consistency, efficiency. They scaffold a fledgling creative process as it gets off the ground. But the scaffolds always come down eventually. We break rules to comment, to challenge, to enhance, to subvert, to place our work outside our natural inhibitions and limitations.
Beauty should be taken seriously.
Not everything needs to be beautiful, but we should value the pleasure that beauty brings to a design outcome. Aesthetic or functional, beauty is a quality to be celebrated and put to use in our work.
Think deeply, make quickly
Think then make, seems obvious right? But it is more than that, by thinking deeply and thoroughly, by taking time to understand a brief, a client, and audience or an execution, the execution inevitably becomes clear and straightforward.
For all of us, this renewed focus has meant a 'dialling up' of expectations of what is possible, and a fresh perspective and energy between concept and execution.
We have reaffirmed our commitment to designing compelling experiences, and the opportunities to create groundbreaking cultural and social expression through design and collaboration.
This issue of People Talk introduces some case studies of recent design studio projects, and there are plenty more gems ready to launch that will go up over coming weeks and months.
But that's not all, as the Demtel man used to say. Thursday (August 3rd) sees our event space the Realm of Possibilities host the first of what we hope will be many 'Design meet-ups'. We'll present three award-winning,internationally respected creatives to share an insight into their practice (and the theme of the night: Atmosphere), and offer the opportunity to connect, question and chat over beers from our friends and drinks sponsor, Moon Dog Brewery.
Our speakers this quarter all work at the intersection of multiple traditional design disciplines. Be it fashion, photography, art direction, architecture, industrial and interior design, each of them focus on the creation of experiences, that strike, move and resonate with chosen audiences.
At the time of writing, we have very limited places left, but if you'd like to join us, please do get in touch ASAP. As subscribers to our eNews list, we may be able to offer you reserve tickets.
Talk to us about design
Sector