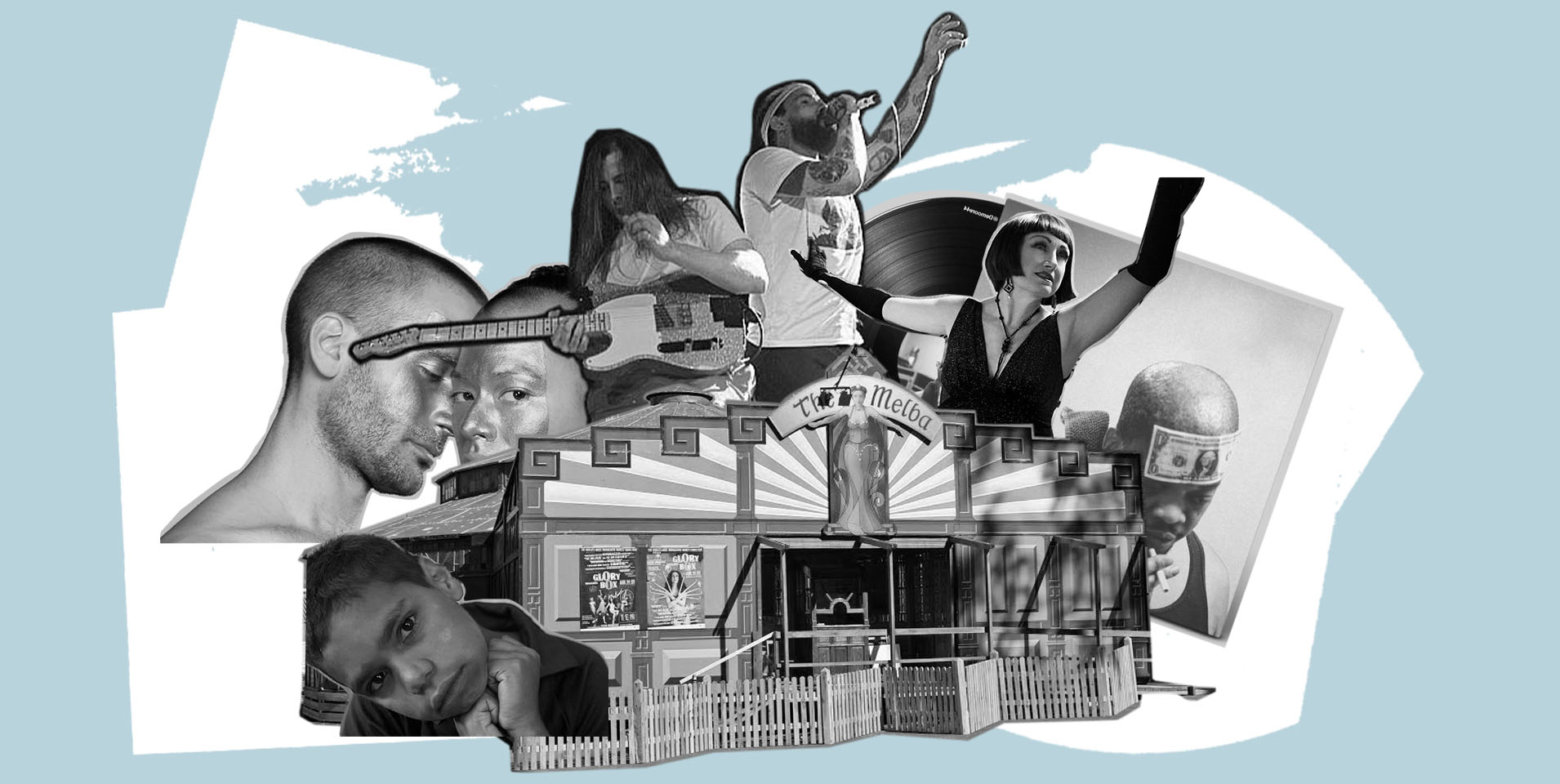 2019 was an exciting year for culture; the Russians gave us FaceApp, Greta Thunberg broke the internet and Game of Thrones broke our hearts.
Every piece of art, entertainment or culture we've experienced over the past year has given us new ideas and perspectives. Here's what moved us in 2019:
What 2019 event/experience energised you the most, and why was it so great?
Chiara:  The climate strike was incredible because it proved how far grassroots activism can go, and how switched on younger generations are! It also gave me a lot of hope for the future.
Caroline:  Birthday celebrations in Tassie with my mum and sisters. It was a great reminder that I'm an individual person!
Rhod:  Seeing Chronixx at the Corner. It was like being transported to Jamaica for an evening for uplifting vibes and a break from reality. Jah man!
Kertna: Attending the Melbourne Fashion Week panel discussion and workshop on sustainable and ethical fashion (and my first runway show too!).
Laura:  A Festival Called Panama, in north-east Tasmania. Three magical days with family and friends in a secluded forest. Amazing music, cabaret, spoken word, DJs, markets and local food stalls. Zero waste and a vision for being environmentally and socially sustainable, this festival makes me feel better about life.
Marie-Luise: Travelling to various new places, from hip cities in Scandinavia to completely remote developing nations in the south pacific islands. Removing myself from my every day and gaining new perspective, thoughts and gratitude for the life I get to lead.
Which social enterprise, business or individual doing good has inspired you the most this year?
David: I think the completion, launch and awarding of the Indigenous Design Charter was a landmark moment in this country's expression of identity.
Eleanor: A few people I know – some unexpectedly – have stepped up this year and started small movements in their communities which is so great to see. A couple of examples – Way to Waste, giving tips on how to make everyday sustainability easy. And E tū  – turning textile waste leftover from music festivals into bags.
Trudy: A Melbourne group, 300 Blankets, who do welfare checks and give out much-needed items to people experiencing homelessness in the city. The group concentrate on ensuring no one goes unnoticed and that stopping for a chat is often more than enough.
Gabrielle:  I went to the Richmond Repair Corner: a monthly event during which volunteers repair anything you bring in for free. It's great because you're saving stuff from going to landfill unnecessarily. It's community-centred, it was so lovely so see my neighbours come together for chats around nibbles and learn how to repair.
Lucie: I think HoMie is smashing it! They have really experienced growth through partnerships and are looking at how to scale their impact beyond the store. They now make garments in Melbourne and the participants after completing the training with HoMie go on to gain employment with cotton on! Go HoMie Go!
Rhod: It's a bit obvious but I'd say Jacinda Ardern. Honest, ideological but also pragmatic. Sure, the honeymoon will end but Jacinda (look, I'm using her first name she's that approachable!) is a constant source of hope – and a welcome contrast to the aggressive, seedy politics of our time.
Abby: Greta Thunberg – she's smart, staunch and commanding.
What piece of entertainment moved you the most?
Chiara: In My Blood it Runs – a documentary about 10-yr-old Arrernte Aboriginal boy Dujuan, and his connection to culture and country. It also explores the treatment of Indigenous children in juvenile detention in the Northern Territory.
Eleanor:  I just saw Kiss of the Spider Woman at MTC – it was bonkers, surreal, funny and devastating. Everything a good musical should be! Plus Caroline O'Connor is a national treasure.
Gabrielle:  Bernhard Lang's photographs (Aerial Views) of natural landscapes modified by humans: solar plants, fish farms and more.
Kertna: A tie between Boogie's Everything's for Sale album and the Last Chance U documentary.
Lisl: Gender Euphoria at MIAF. The joy the performers displayed in being able to celebrate being themselves was very moving.
Patrick: My read of the year is Robin Boyd's The Australian Ugliness.
Marie-Luise: A series of photographs by the artist Erieta Attali called 'The Archaeology of Light' where she captures homes and structures and how extreme natural conditions and demanding geographical terrains provoke unique architectural responses. The images have the ability to transport you.
Melinda: The Marvellous Mrs Maisel. Witty, fast, furious, and fun.
Sector
Sector