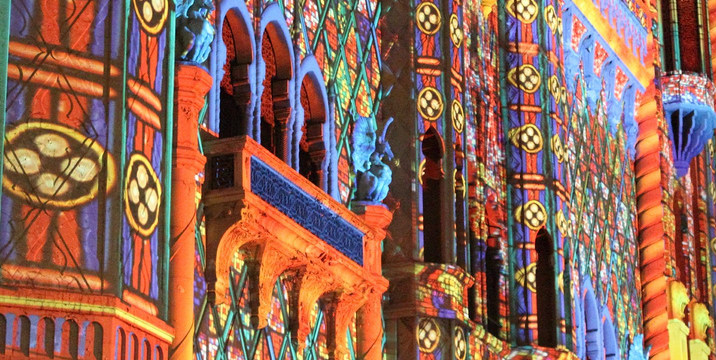 The recent White Night extravaganza saw the Melbourne brand injected with vivacious culture Botox treatment. Dubbed the 'schoolies of culture', the White Night festival is a leading example of an exceedingly successful place-branding campaign.
Market research suggests that Melbourne is perceived not only as one of the world's most liveable places, but as Australia's most vibrant, creative and 'edgy' city with both hidden and prominent treasures.
This festival showcased everything Melbournians pride themselves on and lucratively marketed those qualities. Melbourne is renowned as a charismatic city offering an abundance of trendy bars, sophisticated galleries, yuppy fashion boutiques, quirky cafe-littered laneways, and heritage architecture. White Night complimented, celebrated and amplified the hipster ambience that locals love to indulge in over a chai latte on a sunny Sunday afternoon.
"Melbourne has long held a reputation as a cultural and major events powerhouse. White Night Melbourne added a new dimension and showcased the great strengths and extraordinary creativity of our city," said Premier and Minister for the Arts Ted Baillieu.
Place branding is the ability to canvas a place, or a city, not just as a location, but as a destination. In order to achieve this endeavour, the place, in this case Melbourne City, must clearly differentiate itself and convey why it is a unique and special city to visit, tour or live in. White Night promoted Melbourne as a city of cultural capital, a hub of creativity and a cohesive society.
Exceeding expectations, the overwhelming turnout for this event spoke for itself. Melbournians, normally accustomed to capacious public areas, found themselves weaving through energetic flowing crowds.
Melbourne's Artistic Director Andrew Walsh was extremely pleased with the turnout and the behaviour of those who attended. Victoria Police said that despite the large crowd, there were no major incidents reported.
"What we saw last night was a city transformed, a crowd beyond our wildest imagination and experiences to match," said Walsh.
This outcome illustrates the way art and culture have the ability to transform a city into an art-filled wonderland, boost the morale of an entire city and, as our car plates inform us, brand Melbourne as 'the place to be'.
At Ellis Jones we understand that brand identity goes above and beyond a slick veneer and catchy marketing messages. It is the intangible 'self' of an organisation, or city. A brand is the culture that defines your people, the experience individuals can expect when they see, converse, and take part in the world you inhabit and the company you want to become.
Sector
Sector