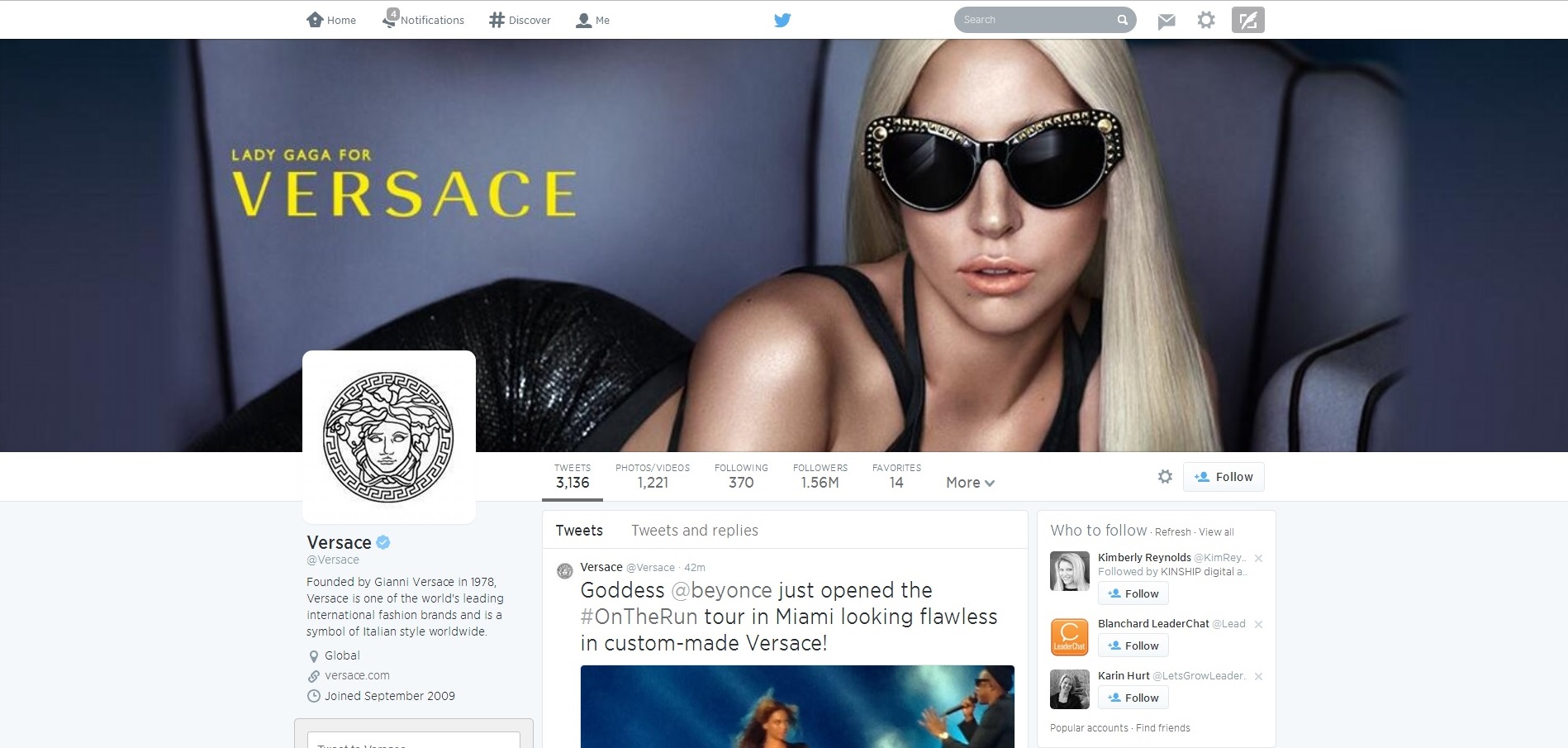 To many luxury brands, social media is unchartered waters. By actively participating in online conversations, brands need to relinquish some control in order to gain greater engagement from their audiences. The conversation needs to be genuine.
Luxury brands may have a Facebook page or a Twitter account, but this year's faux pas' and retail slide indicate that it takes a little more than leaking the new collection online to get people's attention. Traditional mediums have relevance (real world experience is all part of the procured prestige), but there is no doubt consumer buying and decision making patterns have changed and every retailer or luxury brand needs to leverage social media to get results.
In The Australian on Friday, I turned the page to discover a full page, colour Gucci advertisement. Rather than listing store locations, a URL redirecting customers to the brand's first online store sat proudly in their place. Utilising traditional mediums, this allowed Gucci to connect with the 416,000 daily readers telling them to visit the 'digital flagship' for their shopping experience.
Some luxury brands have finally got it. Frustrated by not being able to get in store within opening hours, consumers now have that ability to go online whenever, from whatever location to access the brand and its products. Beyond that, there's also the opportunity to immerse oneself in the brand experience online – when it's crafted with artisan-like attention to detail.
Social media opens communication between the consumer and a well placed source at the brand. Editors, designers and bloggers can engage with consumers about their opinions of a collection and the brand can reinforce its key messages without being diluted by other sources. The brand's social media presence or website is the news source. But, like all  news, it needs to be well written, useful and/or entertaining. It needs to sing.
Maintaining the brand's identity online is key when connecting with consumers, which is why choosing an insider that epitomises the brand's values is imperative. Both DKNY and Marc Jacobs International are widely regarded as some of the most effective examples of luxury brands in social media. Donna Karan has been heralded for her contribution to the brand's identity.
The company's Twitter account, was the voice of Senior Vice President of Global Communications, Aliza Licht, who remained anonymous for two years but made a lot of noise with witty, consistent content. Now followed by just under 370,000 people, DKNY is one of the most influential brands on social media. And it's not the number of followers that is so powerful – its the level of devotion sustained online, and the influence those followers have on their own personal networks. They are ambassadors in the truest sense.
By posting regularly, encouraging users to tweet photos of their favourite DKNY pieces, what they thought of the advertisements and providing style tips that connected with the DKNY girl, Licht influences perceptions of the brand. While I had never thought to buy DKNY before, now if I do, one of my first thoughts is tweeting @dkny to share my purchase experience. Licht has cemented her credibility as the new breed of PR professional, and revitalised a true American brand.
Social media works for luxury brands because it can educate followers about their purchases, understanding the level of workmanship and quality of the materials that are involved in making the product.
Part of the experience of buying luxury is joining the discerning, well-heeled community that appreciates it. We all gravitate to the people, the life, we admire. Networks of luxury consumers now meet online in social networks. They can be found, profiled, engaged and incentivised.
With 75% of wealthy internet users online, the value of social media to luxury brands just went up. According to recent Twitter statistics, 57.1 million users held incomes of over $100,000 per year, and approximately 66% of affluent internet users conducted some form of online research before making a big purchase.
As technology progresses, so does the expectation for brands to meet consumers raised expectations. The essential components of branding have remained the same, but now translating the essence of a brand online has the ability to create a new sense of experience for the consumer to engage with.
The question is not should we tweet, but how we can do it with the panache the brand demands.
Ellis Jones know social media and luxury brands. Check out our online engagement practice and get in touch to find out more.
Sector
Sector