Building a stronger, safer Victorian disability sector.
Learn more about this project
Challenge
In 2020, Victoria launched new regulations for the disability sector. The new regulatory changes include the optional registration capability for disability workers, a new worker code of conduct and complaints process. These new processes being delivered by independent entity, the Victorian Disability Worker Commission (VDWC), led by Commissioner Dan Stubbs.
Ongoing campaigns were required to raise awareness and understanding of reforms affecting disability workers, and those who employ them and use their services.
Response
To initially create awareness in the early campaign iterations, to creating distinctive action for a voluntary scheme, Ellis Jones delivered a total of seven campaign targeting all parts of the disability services sector, including individual workers, related allied health services, service providers and people living with disability (and their carers).
Though the campaign goal varied changed based on the stage and service, the overarching objective stayed the same: To raise awareness of the new regulations, the changes and benefits; and to create intention for regulation take-up; among Victorians who provide or use disability services (and the people that support them).
Each strategy focused on the key drivers of our key audience which we communicated the benefits to registration and the importance of complaints through emotive and engaging means. This was done by appealing to the sense of purpose shared by workers, people with disability, families and stakeholders, for a united, transparent and quality-focused disability services sector and the benefit and importance to those living with disability. This approach recognised the voluntary nature of registration, and therefore the importance of emotive motivation to promote take-up.
Before launch of each campaign, creative concepts were tested with disability workers and providers, and people living with disability, to gauge salience of messaging and creative. Baseline campaign awareness was also run to test awareness across the sector.
The overarching creative direction for the campaigns has held to a set of central premises:
Accessibility first – the aesthetics should be driven by access, rather than accommodated as an afterthought
The campaigns should leverage the VDWC brand to build recognition and equity
The design elements must serve to focus the human stories, not distract from them
With each campaign iteration, we have learned from the generous feedback and experience of our audiences, to improve the clarity and impact of our storytelling and ask. The aesthetics have evolved, as the VDWC brand has matured in market, adding character and nuance.
Delivered in seven separate campaigns that focused on different components of the Scheme, the campaigns combined owned, earned and paid channels to reach diverse audiences, and featured the following components:
Radio
Social media
Digital advertising
GP and pharmacy networks advertising
Paid search (Google Ads)
Print ads
Out of home (outdoor) advertising
Printed collateral, for stakeholder engagement
PR and Council partnerships
Phase 7 of the registrations campaign are went live via owned VDWC channels and partner channels in August 2023.
Outcomes
After each campaign, surveys were conducted among a relative participant pool to represent disability workers, people living with disability and carers in Victoria. The most recent survey was conducted in September 2022 with a total of 637 respondents.
The survey found that:
66% of disability workers had intentions to register for the scheme after phase 5 of the registrations campaign demonstrating an increase of 15% compared to benchmarking.
Awareness of the disability worker registration has increased by 27% during phase 3 and 21% after phase 5 resulting in a total of 69% awareness rate of disability workers.
The complaints process awareness remains high at 85% for disability workers. Carers' awareness has increased by 7%, but awareness remains at 47% for people with disability.
Disability workers stated that the benefits most likely to encourage them to register in order of importance are 1) "improves the quality of care", 2) "improves safety", and 3) "sets standards".
Sector
Discipline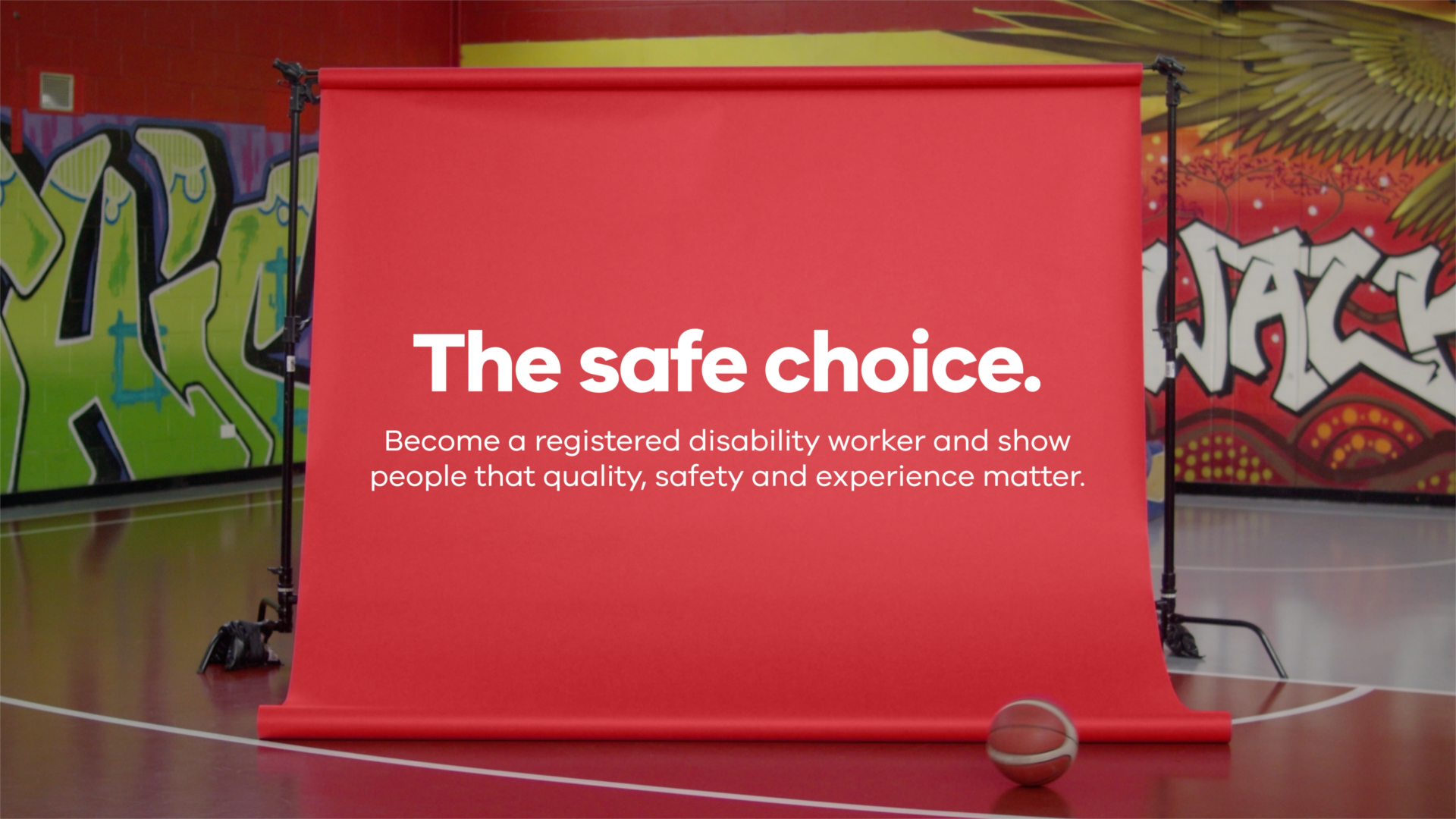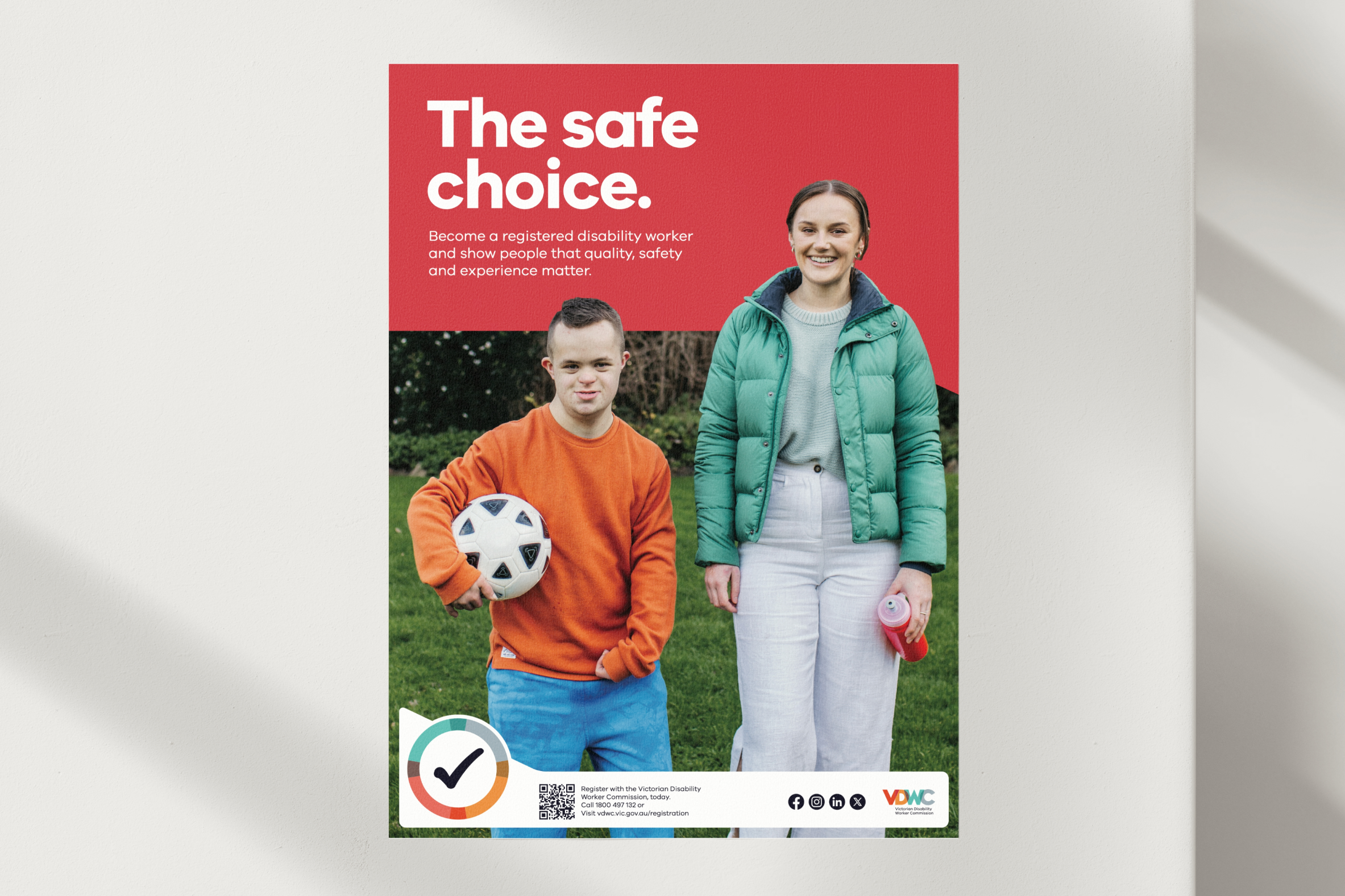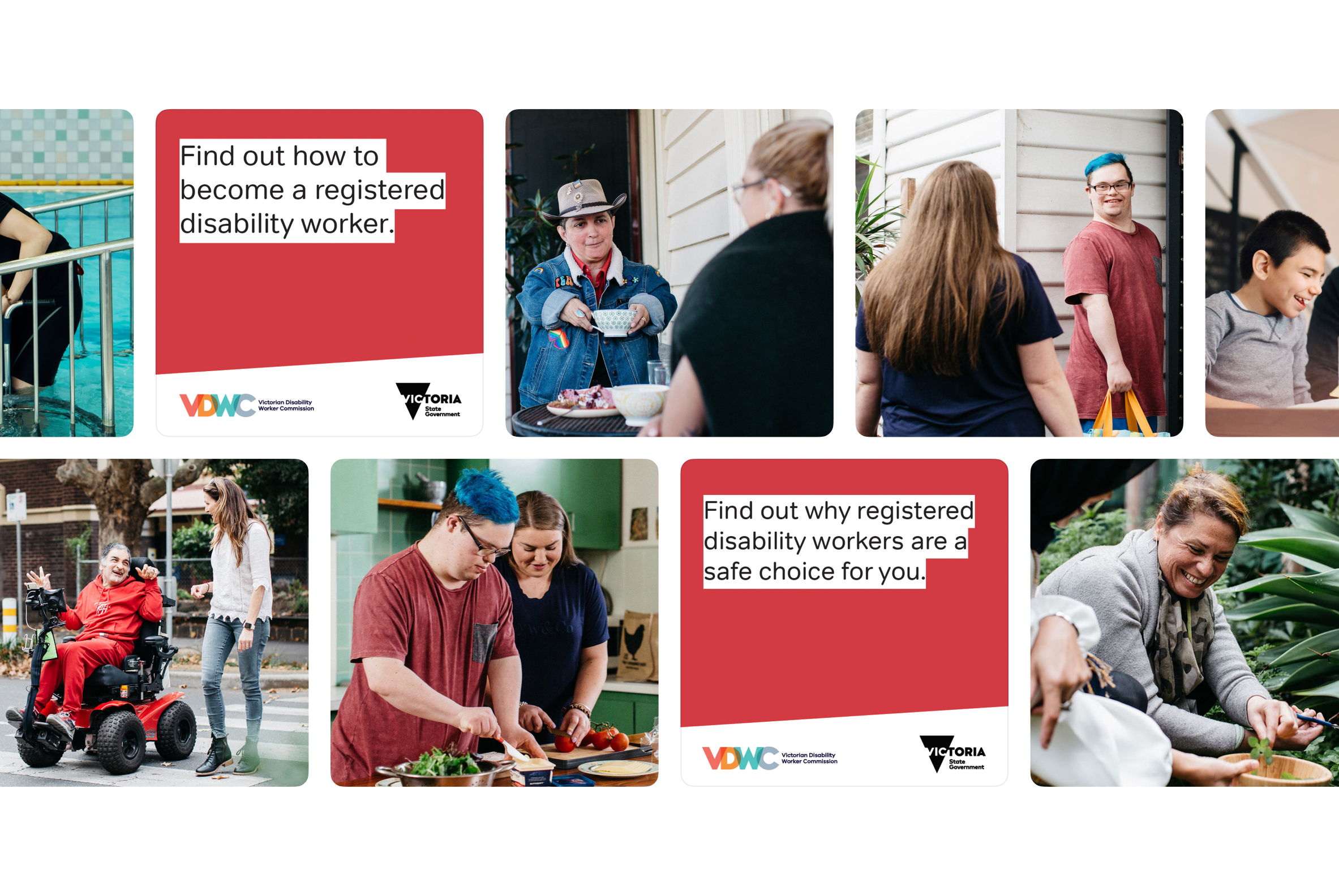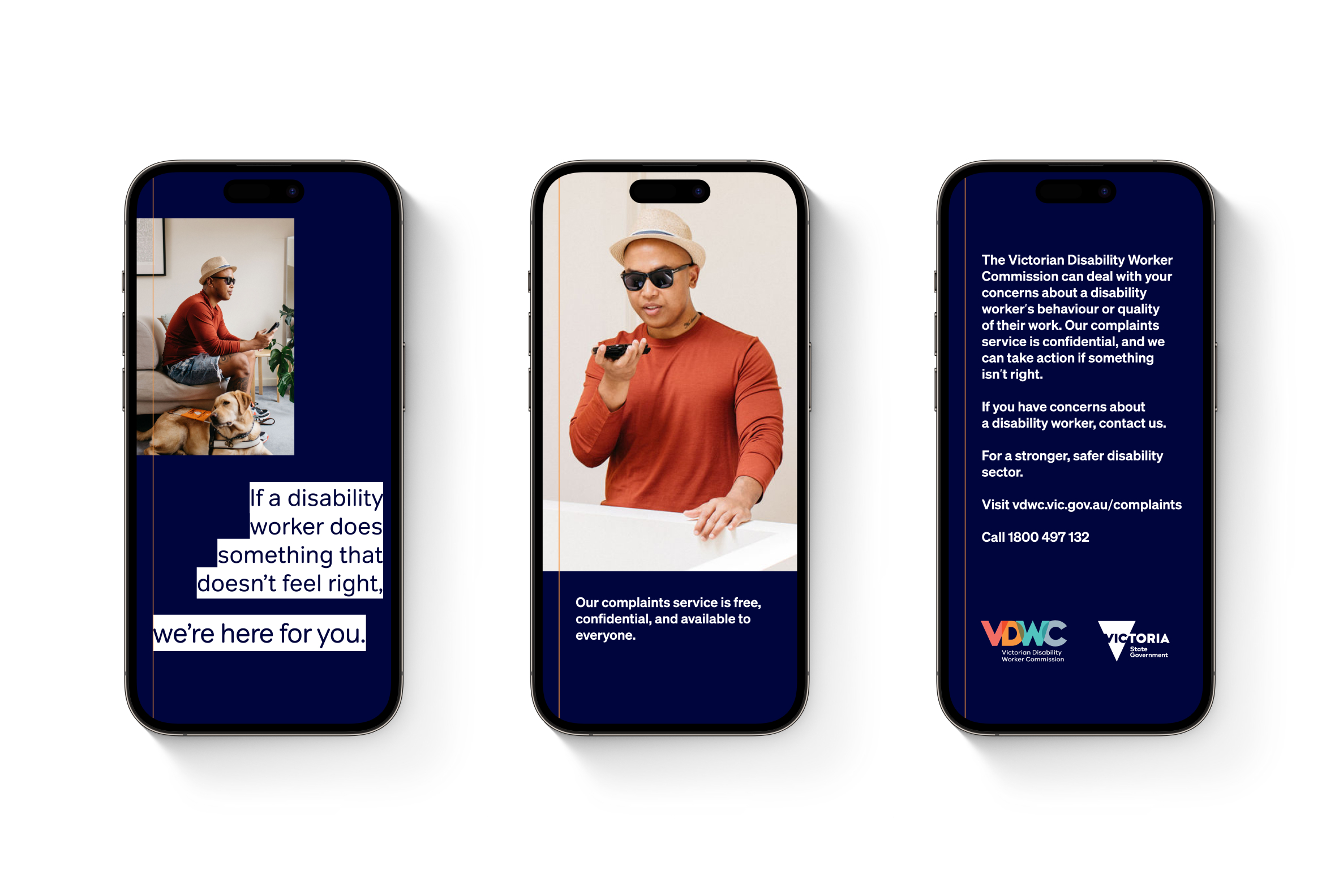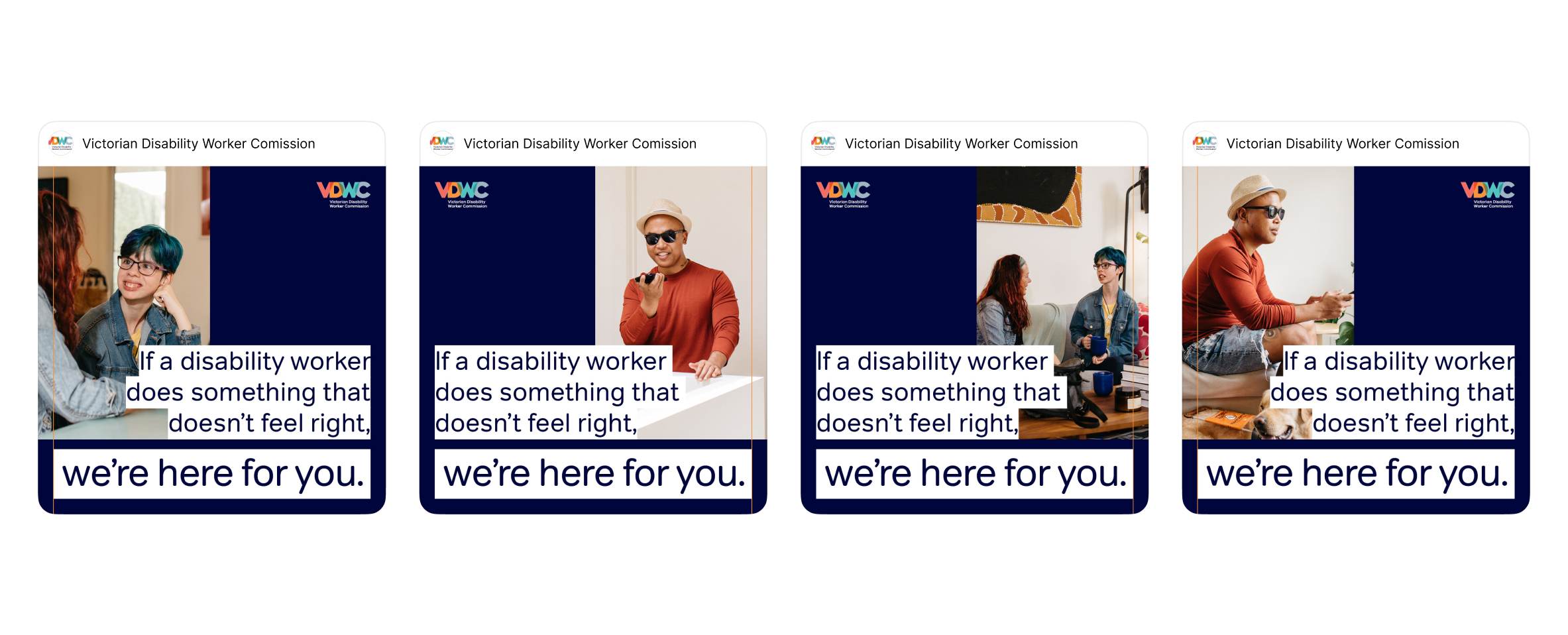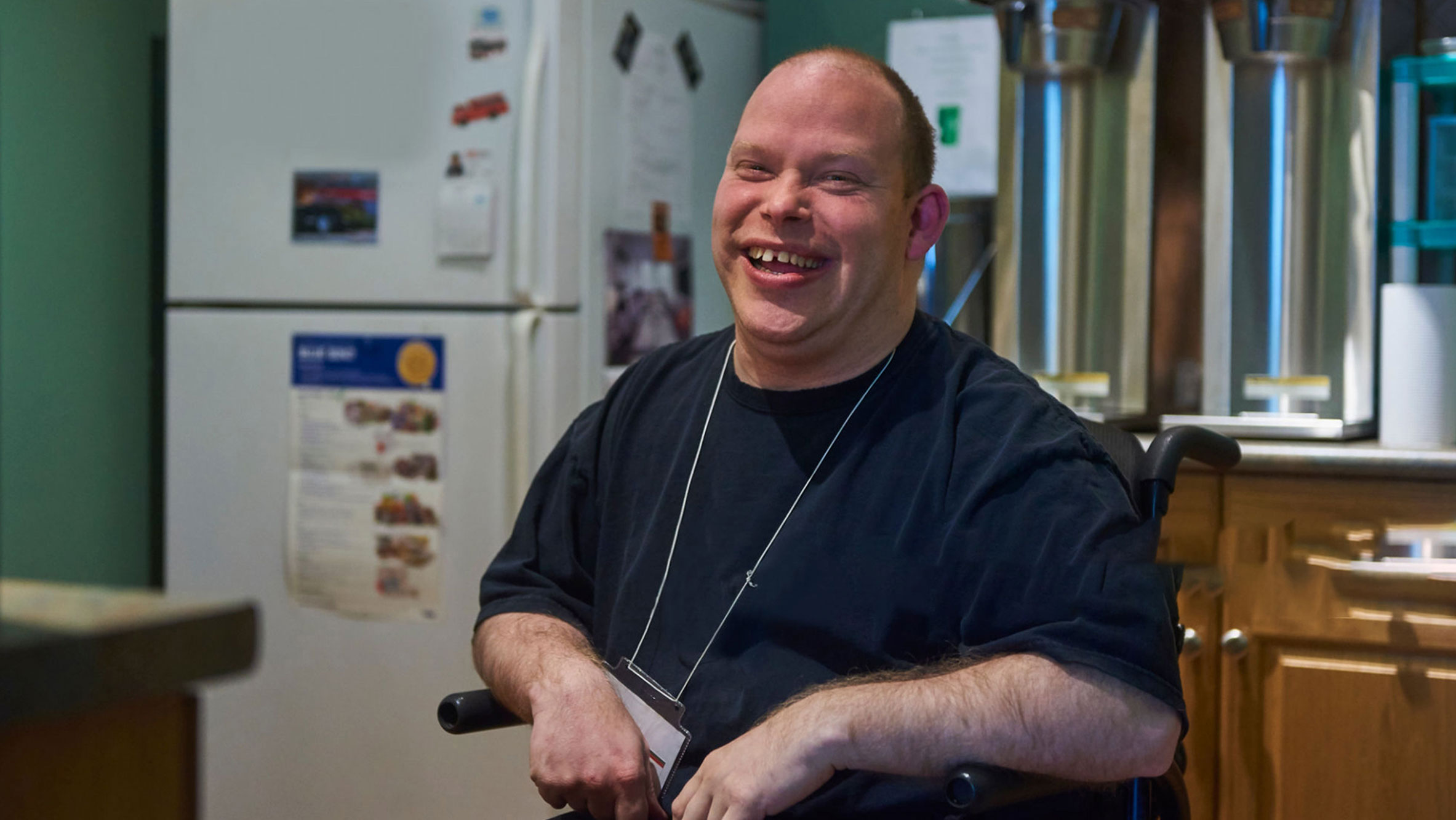 "In 2020, we enlisted Ellis Jones to work with us to develop and deliver a campaign to raise awareness and educate disability sector audiences about the launch of new regulations and compliance obligations, across the Victorian disability sector. This was effectively delivered while navigating the unexpected challenges of a global pandemic across the community, along with many other changes across the disability sector. It has been a pleasure to work closely and in partnership with the EJ team to achieve our goals."
—Susan Crnkovic Jones – Principal, Communications and Engagement from VDWC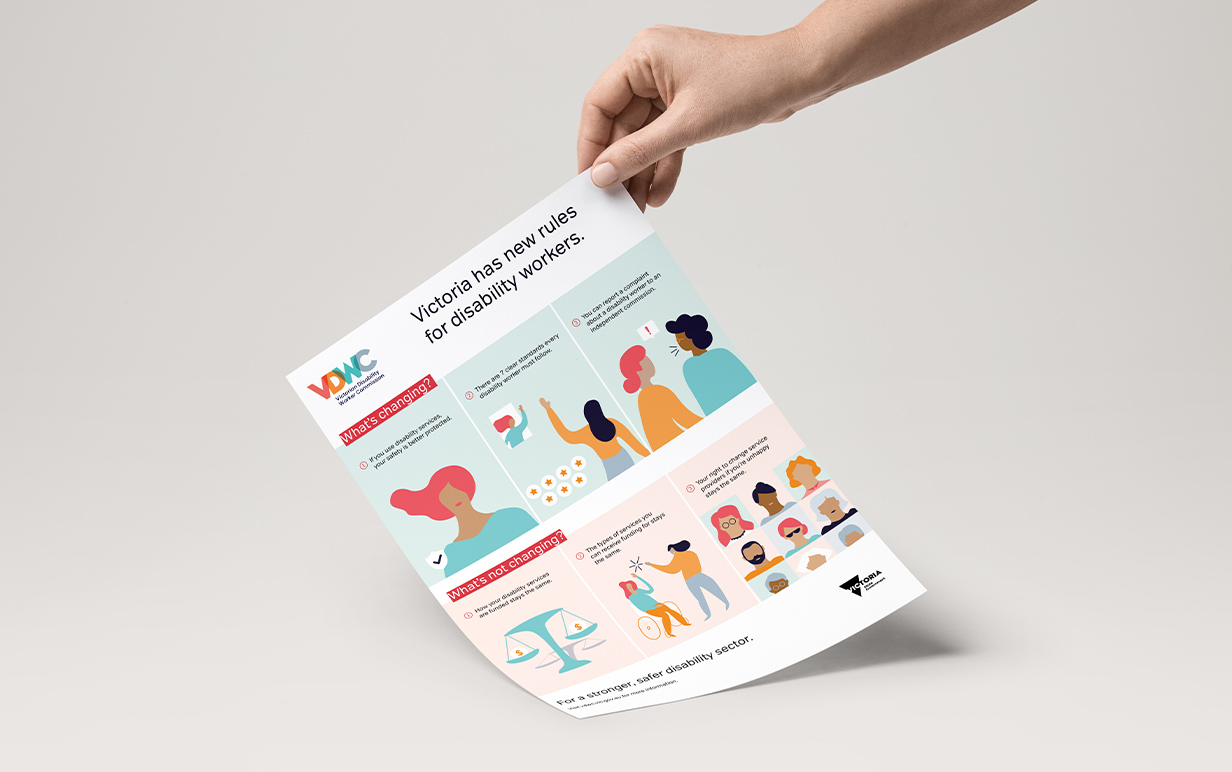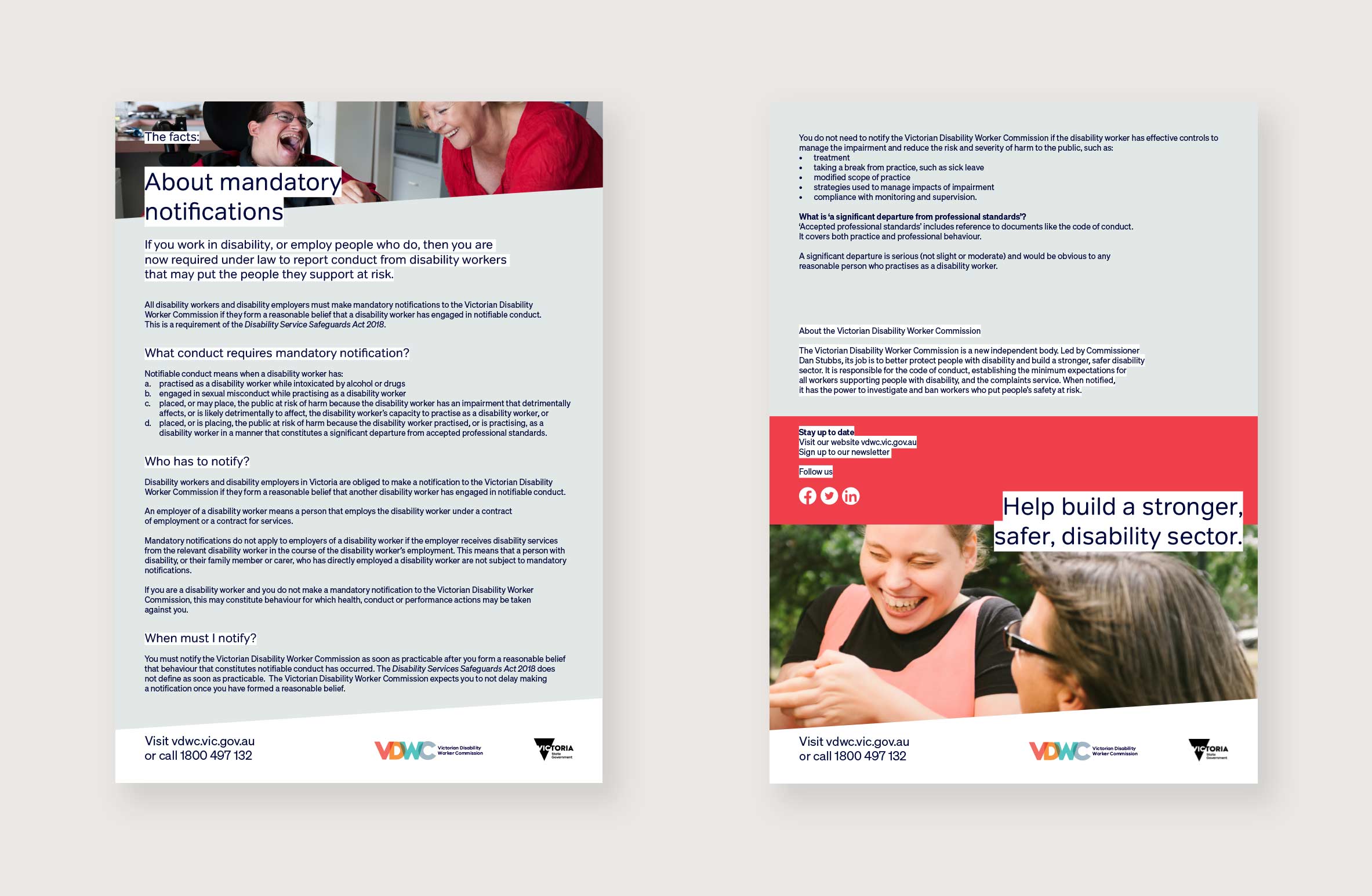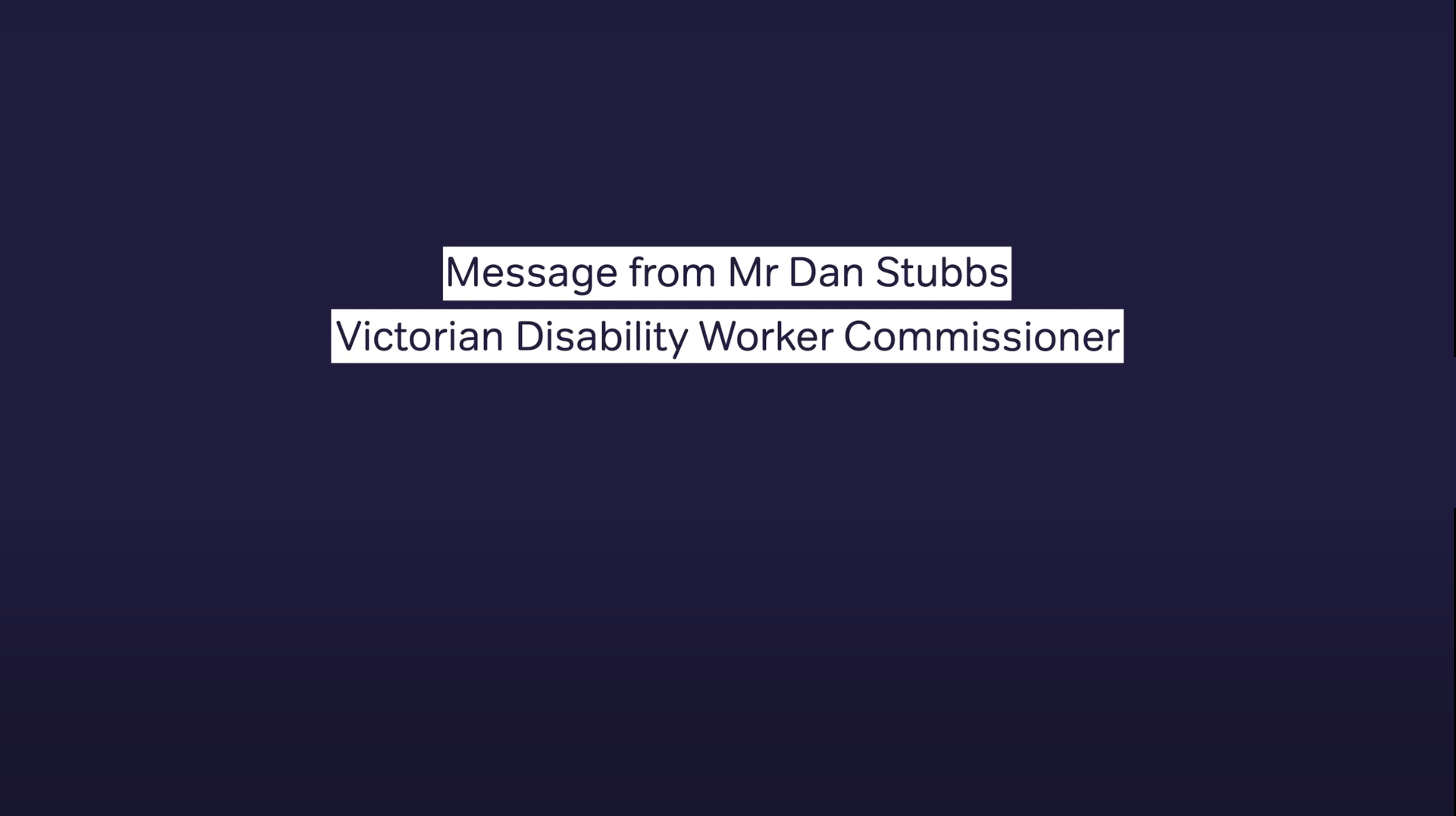 You might also be interested in
Subscribe to our newsletter