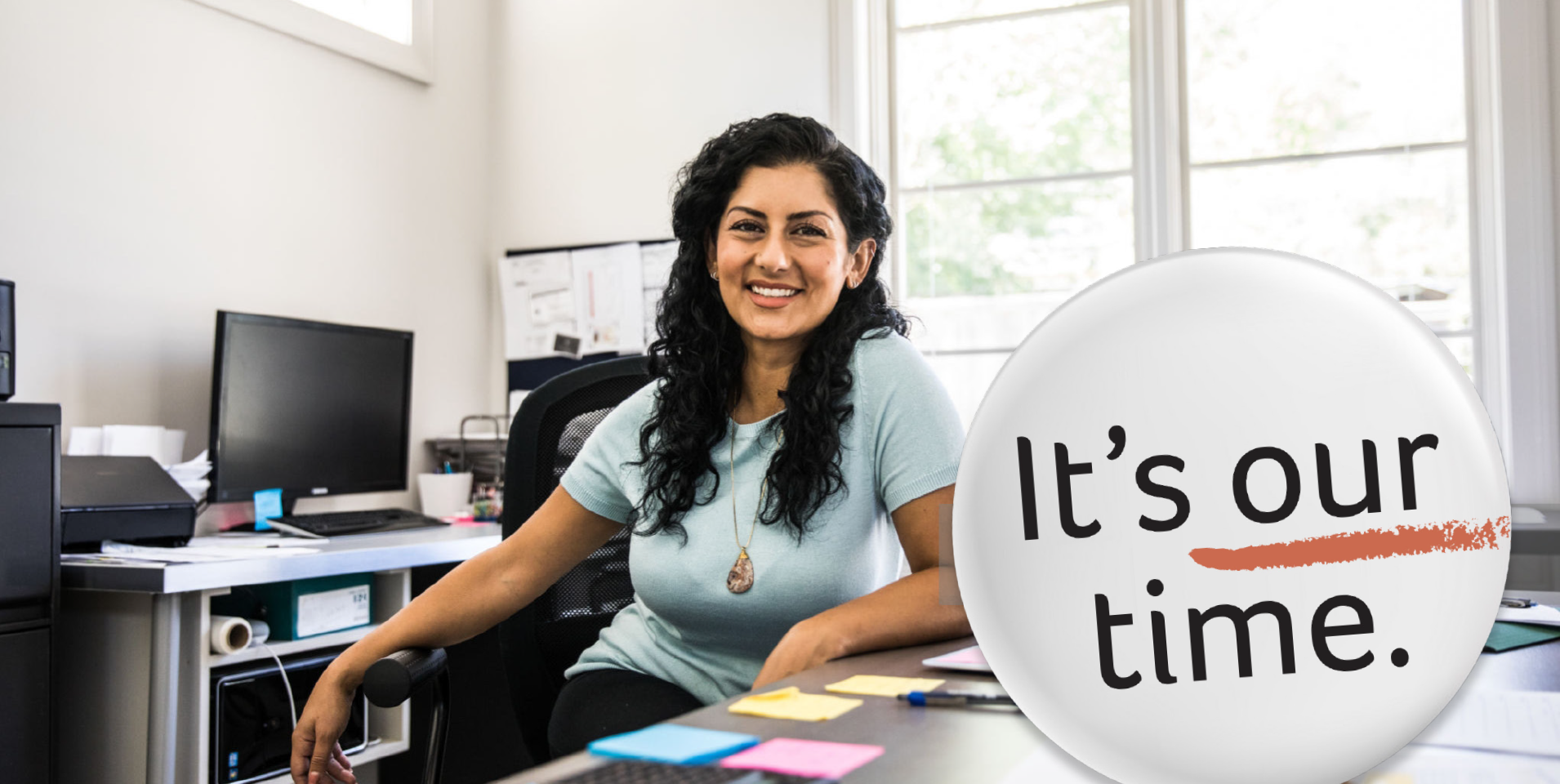 Today, the Minister for Local Government, Shaun Leane, announced that Ellis Jones has received a $50,000 grant to design and run a gender equality campaign to encourage and support more women to stand for election.
"Gender equality makes communities, councils and Victoria stronger. That's why we're making support available to encourage women to run for council and support safe campaigning," he said.
While an official launch will soon take place, we have no time to waste – so here we share  a first look at the campaign, and how you can help.
This year's elections are particularly important in the context of COVID-19 and the disproportionately negative impact it has had on women. There is a real risk that we may lose the hard fought ground  of recent years – and not have women at the table when decisions that have a significant impact on our future will be made.
Council elections will be held on Saturday 24 October, 2020. Candidates must nominate from 17-22 September 2020 (32 days before the election). So this campaign needs to run fast, and broad (reaching women right across the state from diverse communities).
In alignment with Victorian Government's Safe and Strong: A Victorian Gender Equality Strategy, we are forming partnerships with organisations across business, academic, government and community sectors, united by a shared goal: gender equality on Councils.  Workshops kicked off last week with  LGPro VIC (Local Government Professionals), the Australian Local Government Women's Association (ALGWA VIC), the Victorian Local Governance Association, the YWCA Australia and the Ethnic Communities' Council Victoria.
Our goals:
Substantially increase the number of women who nominate for council elections.
Support nominees to make sound decisions, use available resources, and strengthen their election campaigns.
Project the voices of leading women politicians to inspire Victorian women (and men) that change is happening.
Build confidence among the Victorian community that action is being taken on gender equality.
Called 'It's our time', the campaign asks women leaders from across the state to consider nomination and support friends and colleagues who choose to stand.
We will be heavily reliant on support from organisations who can help in these ways:
Provide financial support that will go directly to paid media – digital, radio and outdoor advertising.
Provide information and educational resources to support candidates in making an informed decision to nominate, and for campaigning readiness.
Suggest and provide access to people with political or leadership experience who can form part of a mentor group for women considering nomination.
Use established ('owned') channels to communicate the campaign content.
Encourage member organisations, businesses, councils, NFPs and the media to share campaign content.
Provide guidance and support to get the message to hard-to-reach audiences.
We need women's leadership networks and prominent women to help break records for reach and engagement on the vital issue of gender equality on local councils.
If you want to support this campaign, email info@ellisjones.com.au with the subject 'Gender Equality'.
You can also get in contact with the campaign co-directors, Melanie Yap and Melinda Scaringi.
Women leaders, we need your help. Inspire your peers. Share your experience. We can achieve this together.
Sector