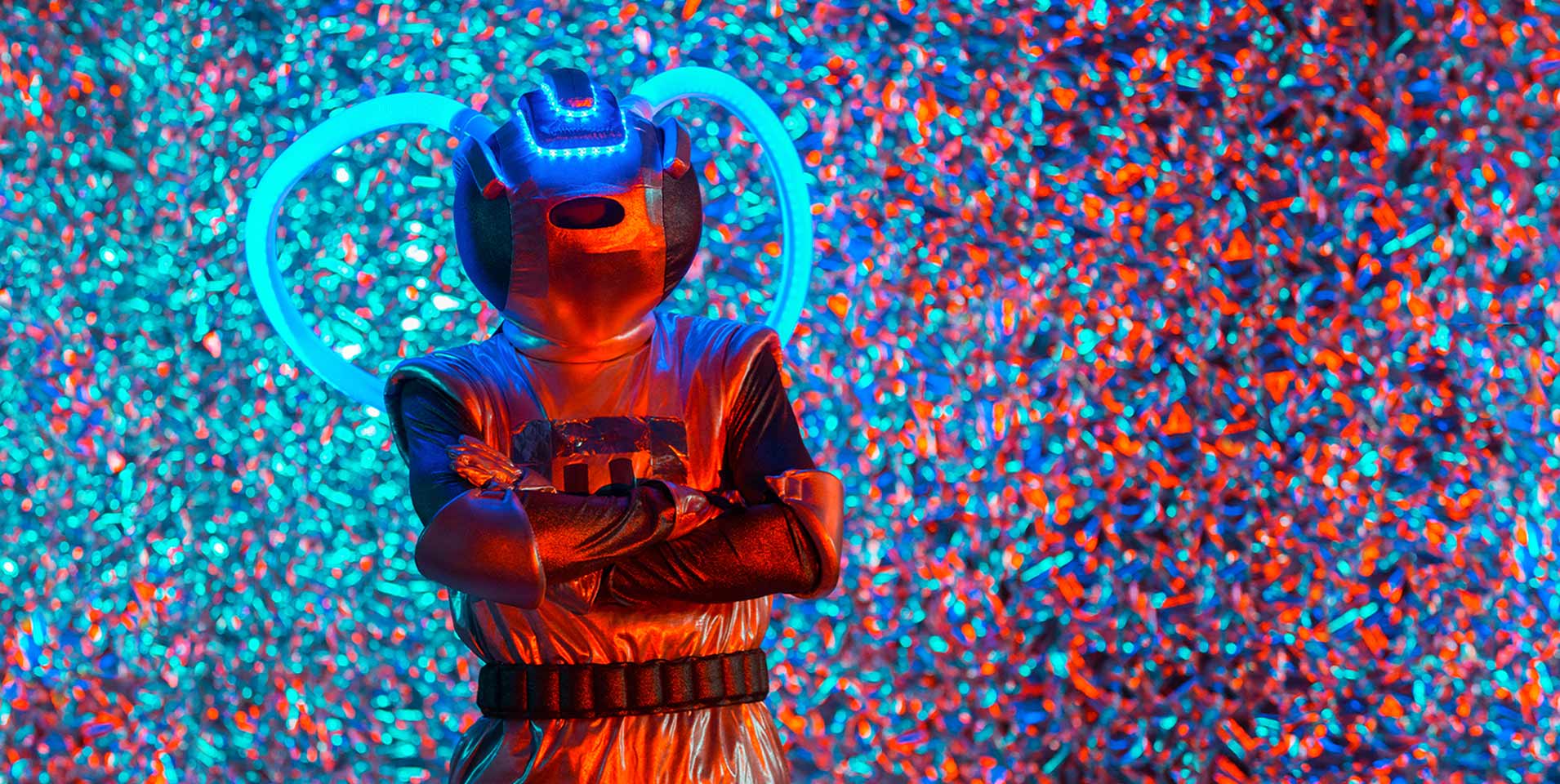 A time of physical distancing has pushed us all further to experience the world through a digital interface. And yet, hearteningly, it has not sealed us into cold, silicon silos. People all over the world are using technology in innovative, messy and human ways to 'make room' for human connections.
Communities of interest and practice have connected, shared and enriched a collective identity; articulated through shared, physical experience. Be it cultural groups, communities of faith and spirituality, or wellness and fitness tribes. From Saturday Night Sedar, to PE with Joe Wicks, we've harnessed the moment and the technology to create – that most human of pastimes.
We've used online resources to foster new skills for the physical world. Perfecting the 'spag bol', and discerning our downward dog from our seated frog. 
Research of Australian consumers suggests that the majority of us will continue our new digital habits and consumption post lockdown. Retail, health services and fitness have succeeded in demonstrating their efficacy and value. Context and situational need have forced us to overcome perceived barriers of habit, convenience or trust to embrace online delivery models.
Pandemic isolation has 'put a microscope' to our most human needs as we navigate a digital world. We've learned that truly engaging digital interactions are both functional and relational. We seek humanity at the heart of it all. Better tech may surprise or delight us fleetingly, but meaningful connection is what makes our user experience magical and memorable.
Here are three reflections on bringing 'human' to digital experience.
1. From restrictions, wit.
Cultural media has spent the period of lockdown speculating as to whether a creative avalanche or 'new renaissance' will result from a period of disruption, uncertainty, introspection and limitation. Us creative types do tout limitations as a springboard for invention and ingenuity, and certainly, there are some green shoots of humour and humanity amidst the clinical health warnings, and utilitarian civic announcements. 
Take Mother London's relaunch campaign for KFC; sampling and remixing user content from social media platforms of 'customer imitations' driven by fried-poultry deprivation during lockdown. 
Or Skoda's multichannel campaign for their SUVs – shot entirely at home. Skoda commissioned three leading directors to create an ad using only the surroundings and materials in their homes, lo-fi equipment and a small die-cast model of the car they were to sell. A simple brief spawned an abundance of humorous, intriguing and ingenious content – from TVCs to BTS and digital specific content and experiences. Acknowledging the ubiquity of our global restrictions on movement, and being all the more engaging and endearing as a result.
2. Fingerprints on a black mirror.
How can you make a website experience two-way? This is the question we asked ourselves while working with the Abbotsford Conversation Foundation on their new digital presence. The Convent precinct is continuous, having been a place of meeting, ritual and community for millennia. We wanted to project that attribute into the digital realm; to continue the human connection to place and purpose.
How? From the design of the information architecture and user interaction, through to the realisation of the interface (you can read more on that in our Abbotsford convent case study), but it is all brought to a focal point in the 'tracer'. The tracer uses the input from a users cursor to provide a real time visualisation of their movement and interaction on the site. The simple act of visiting the homepage becomes a performative engagement with the continuous story of the Convent.
3. Talking it out.
Before the written word, there was speech. Human beings are conversational creatures. Communities formed, ideas and beliefs were hewn, cities and civilisation flourished; sculpted, stretched and shaped through dialogue and rhetoric. Language is the tool by which we bring concrete form to thought.
And so, as the digital environment has matured, so we see the rise and rise of 'conversation-as-navigation'. Whether through 'smart' appliances, virtual personal assistants or AI-driven chatbots, we have become more comfortable conversing our way to an answer, rather than navigating abstract and complex information architecture using reason and logic.
It is no surprise then, that the WHO deployed chatbots on its social channels, as a mechanism for delivering tailored information to an fearful public audience. The very act of asking a question and getting a tailored answer seems infinitely more empowering than successfully clicking away to a generalised cache of 'FAQ's.
And so we prepare for 'next'. 
It will take time to assess the new lay of the land. What increased role digital interaction and engagement will take in our working and personal lives. But you can bet that whatever the 'new normal' brings with it, our predilection to harness digital platforms and experience for meaningful, human connection will remain central to our choices and behaviours. 
At Ellis Jones, we see digital as a tool to deliver captivating and memorable narrative experiences. And through these, to create positive social impact.
Talk to us about digital experience innovation, the human heart of your digital project.
Sector