Communication strategy and a health promotion campaign to get mental health support to Australian communities.
Learn more about this project
St John of God is one of Australia's largest private hospital and healthcare groups. A not-for-profit, it provides the full suite of in-patient services as well as home nursing, disability support and mental health outreach.
St John of God Community Mental Health Services (CMHS) Social Outreach is active in Western Australia, Victoria, New South Wales and Timor-Leste, offering psychological interventions for people who are disadvantaged, marginalised or vulnerable and experiencing moderate to severe psychological distress. The main service hubs are regional towns including Ballarat, Warrnambool and Fremantle.
St John of God Rafael Services supports parents through the emotional challenges of early parenthood, offering counselling, group therapy and psychiatric support to men and women experiencing mental health issues related to parenthood.
Challenge
Everyone has the right to quality mental health services, but 65% of people experiencing poor mental health in regional Australia do not have access to quality treatment. While there is an increasing number of mental health support services in metro areas, the geographical and economic limitations of a regional town can provide barriers to accessing care. In addition, government funding is limited, and the disproportionately lower incomes of regional towns means people who need help, often can't afford it.
St John of God offers services free to those who need them. The challenge was to create awareness of those services and build confidence among community members to come forward when they need help.
While redeveloping its mental health services, St John of God needed support to develop a communications (public relations) strategy that could raise awareness of its mental health service to communities.
Response
With national aspirations, but limited budgets due to the funding environment, Ellis Jones' health practice focused on leveraging the St John of God brand presence, and a range of other well-funded services, regional facilities and established network with other non-competing health services providers.
A decision was made to develop discrete strategies for Social Outreach and Rafael Services due to the service structure and delivery locations. Implementation budget was assigned to Rafael Services, specifically for a campaign targeting perinatal mental health in expecting fathers.
The comprehensive strategic communications approach was informed by clinical and epidemiological evidence, and underpinned a 12-month plan to reach service users and referrers at the point of decision-making. In addition, key activities were assigned to brand awareness, positioning the St John of God, as well as Social Outreach and Rafael Services, brands.
Health promotion campaigns are an important means to address a health or social issue while raising awareness of a service and establishing related calls to action (such as referring friends or 'asking your doctor'). St John of God Raphael Services wanted to address the mental health issues facing men during their partner's pregnancy.
Up to 1 in 10 dads experience perinatal depression. It is a huge issue of which most people are unaware, and many feel unable to discuss.
The short campaign, #Build the Bond, used video, social media content, media relations, stakeholder outreach packs and an ambassador program to encourage sharing of campaign messaging, and referral to localised services.
Outcomes
The greatest success was in the mobilisation of St John of God employees and the health professionals they commonly worked with to use the campaign when discussing mental health with local community leaders and citizens. The campaign armed everyday people with a gentle message and a digital reference point (the St John of God website). In doing so, it enabled conversations to build, on the ground, in communities.
Media relations also secured coverage in regional print news and radio talkback. It featured St John of God health experts defining the challenges and how, as a community, we need to address them.
Post campaign, management of the strategy and plan was transferred to the St John of God team to continue doing great work that has a real impact on the lives of Australians.
Discipline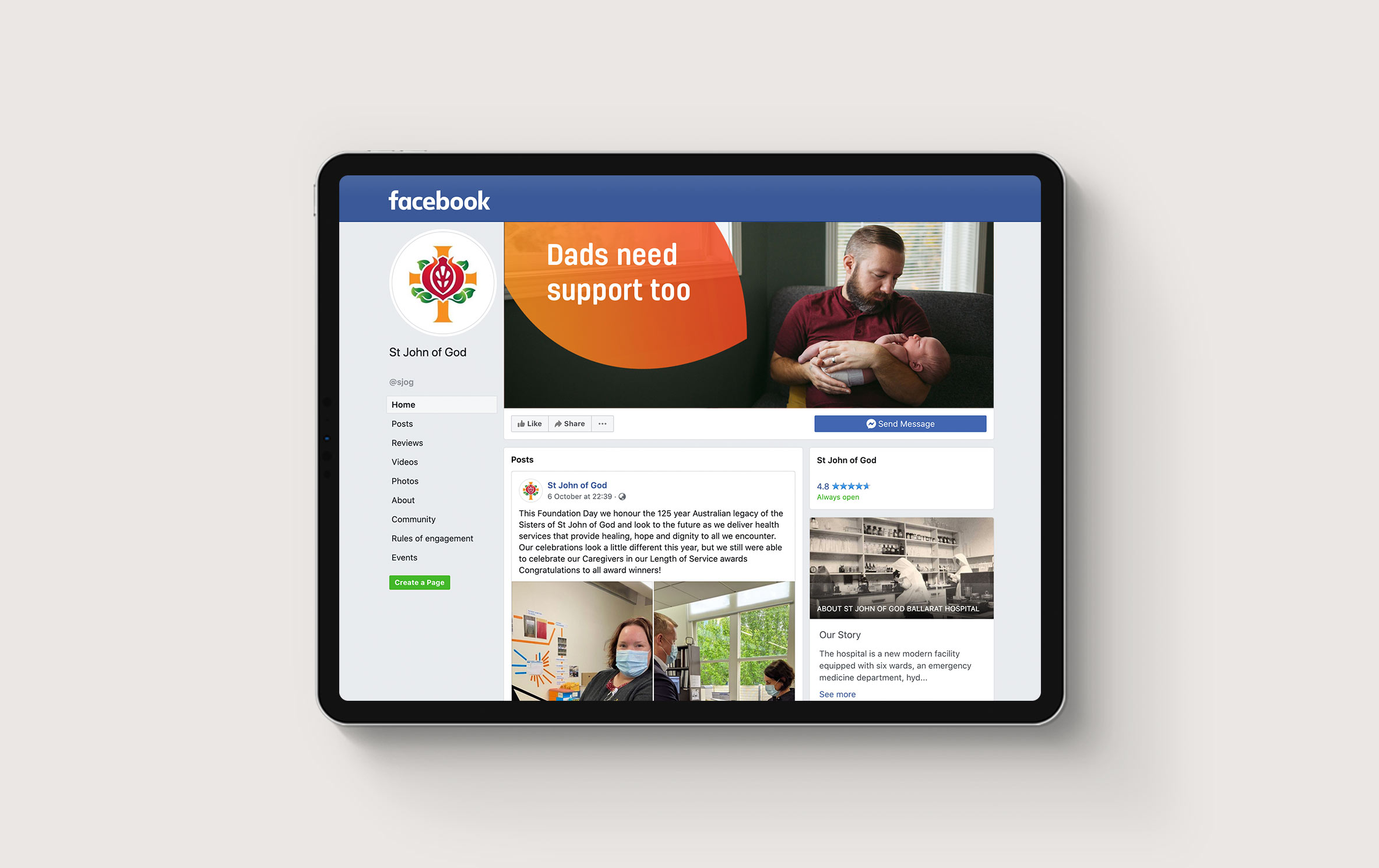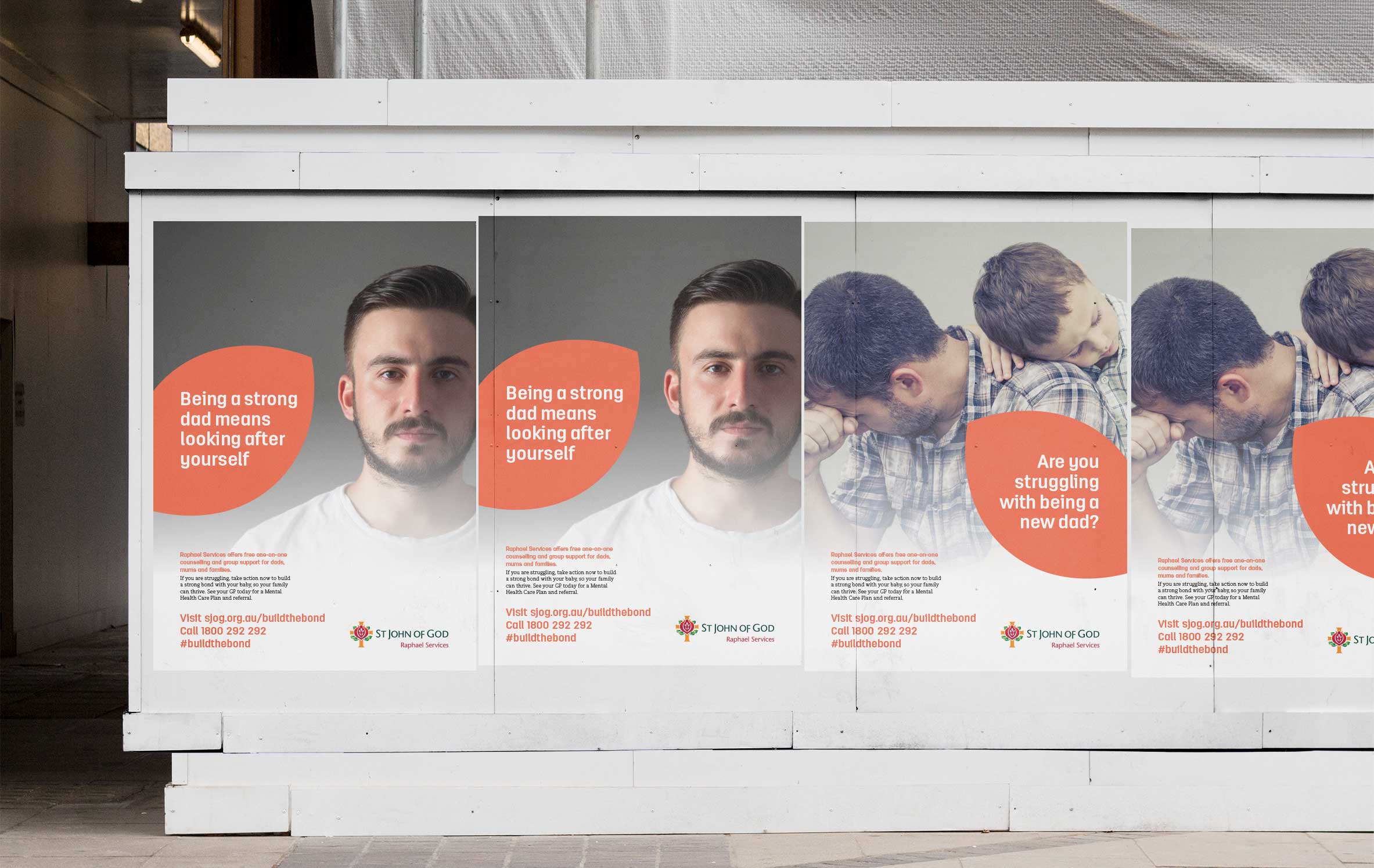 "Dads can experience perinatal depression and/
or anxiety yet are often reluctant to seek support.
Patients who are new or expecting dads need to
be specifically asked how they are coping, and
encouraged to discuss their thoughts, behaviours
and feelings.
The emotional and physical bond between parent
and baby has lifelong consequences for children.
The quality of this connection affects everything
from motor skills and intellectual development to
social skills and confidence."
—#Build the Bond campaign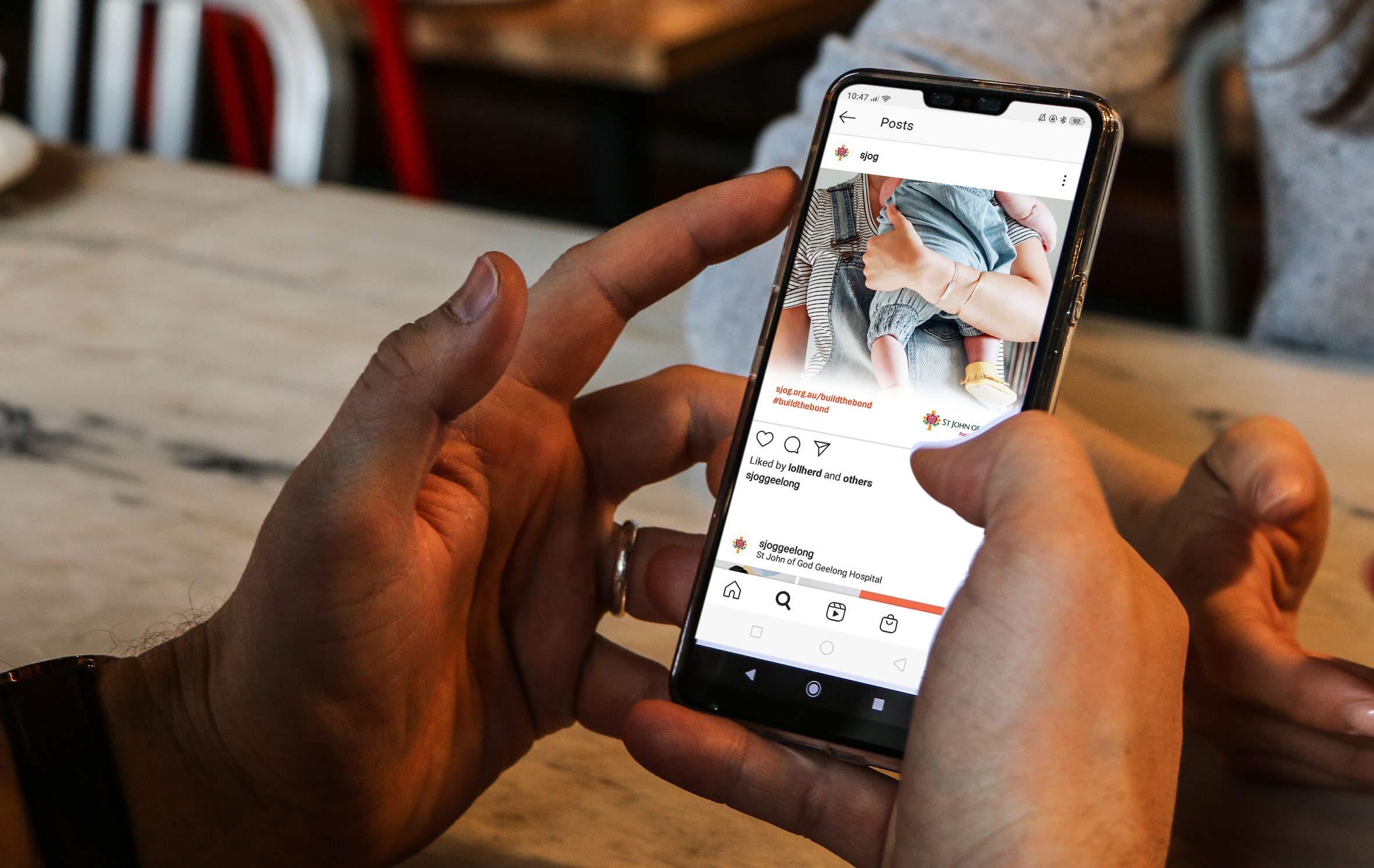 You might also be interested in
Subscribe to our newsletter