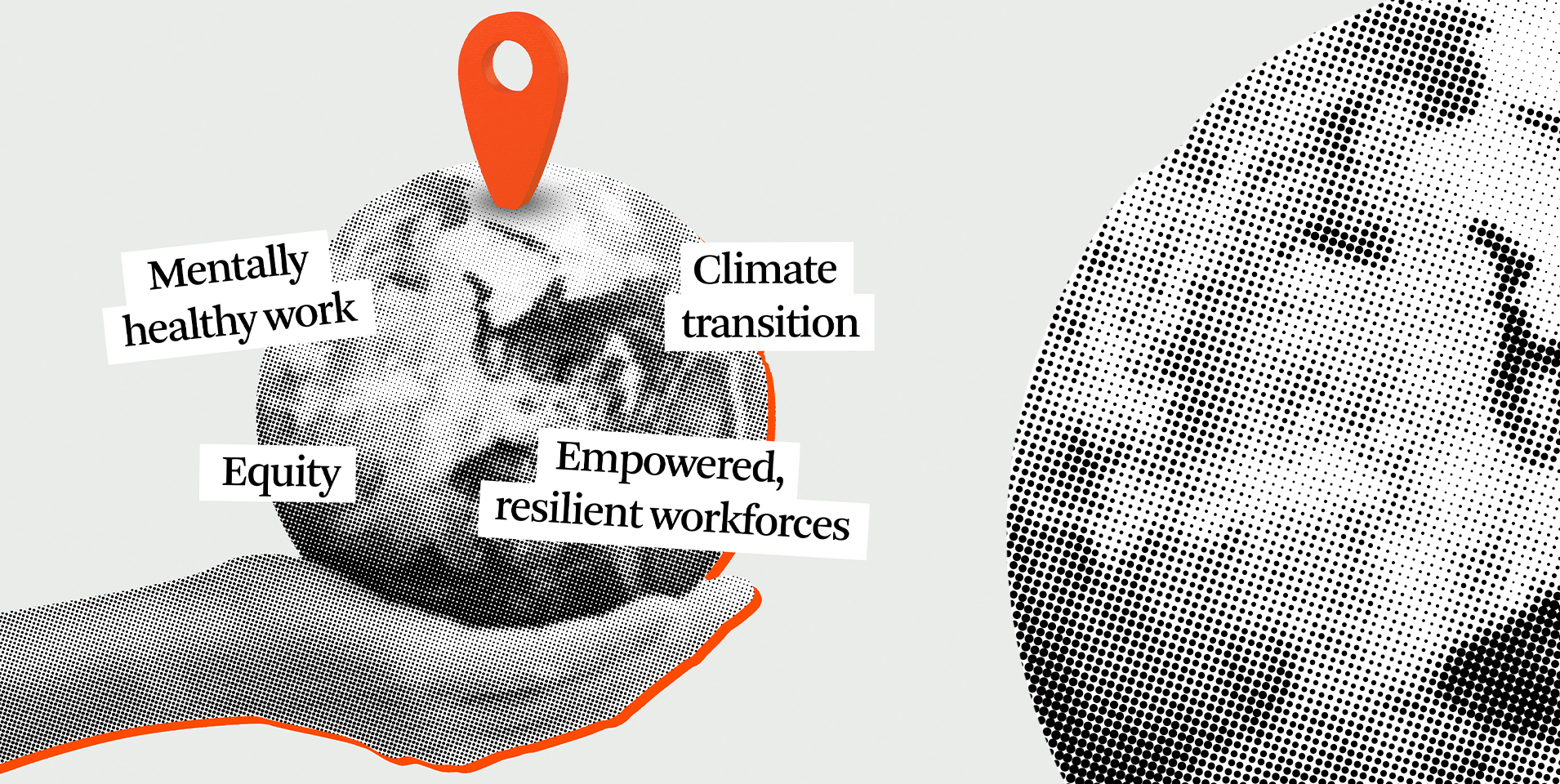 Our company works in diverse industries, places, and disciplines, with complex policy and market dynamics, undergoing significant change.
To be effective in these contexts, we have long recognised the need to be embedded: to participate in defining the challenges and designing solutions with the different organisations and individuals who will benefit from positive impact.
What we have learned, is that some issues affect every organisation, as well as the places and communities in which they operate.
These are the issues that we have invested in understanding, building our knowledge, practice, and expert collaborator network to create shared value: economic, social and environmental.
We're calling them 'challenge areas' and there are four:
These challenges intersect. They are urgent.
They are also solvable, if we achieve behaviour and systems change that is responsive to people, place, and planet.
Ellis Jones applies a deep understanding of human behaviour, using creativity and design thinking, to achieve innovation. Meet the challenges with us.
Sector