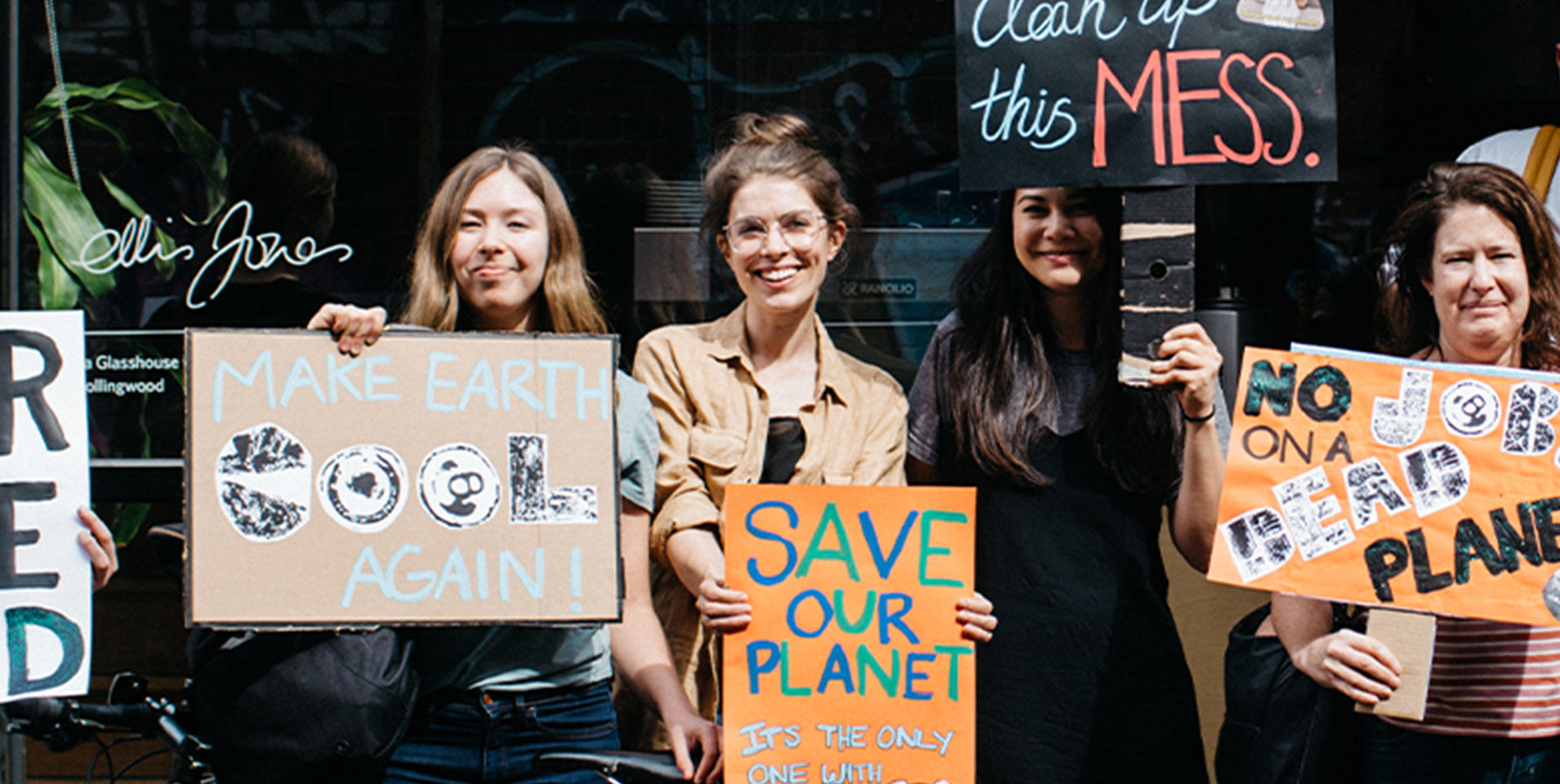 In a year where climate catastrophes have frequently occurred – including disastrous floods around the world and horrific fires – we stand by our declaration of a Climate Emergency (made in February 2020).
Working remotely for the majority of FY20-21, we had to re-evaluate the way we think about impact and create new ways to keep working towards our commitments of becoming more sustainable – which go beyond the office. 
We had to get a bit creative – something we love to be – and we are proud to announce a significant milestone: as of August 2021, we are a carbon neutral company!
So, how did we do it?
Ellis Jones' sustainability review – our environmental impact in FY20-21.
Energy: we did a good thing, we are a carbon neutral company.
One of the actions from our Declaration of Climate Emergency was to achieve zero net emissions from our operations by 2021, and we did it!
We calculated how many emissions we produce as a team while working from home, as well as looking at our emissions during the months in office. Our office power comes from Powershop, which is also carbon neutral – so the WFH emissions, as well as any transport emissions, remained to be offset.
We offset the total of these emissions and permanently surrendered 3 tonnes of CO2 emissions by investing in carbon offsetting projects. We chose Carbon Neutral's Yarra Yarra Biodiverse Corridor Program, which plants native trees and shrubs in Western Australia. 
The program contributes to building and protecting biodiversity in Australia. This is critical for reducing the effects of climate change as well as rehabilitating our land and helping native plants and wildlife thrive. 
What does being 'carbon neutral' mean?
You are carbon neutral when you are operating with zero-net greenhouse gas emissions. This can be achieved by working towards reducing emissions, using carbon-neutral energy providers, and by offsetting carbon emissions.  
In addition to this major achievement, we have also been working towards our other objectives. 
Note, these are accounting for the period of January – May 2021, when our team was in the office. They have been compared against the same period pre-COVID-19.  
Culture & food: we use our voices and actions to live our values. 
Before we were all stuck at home, a group of us participated in the climate strike and raised funds to fuel conversations and education around climate change. We, as we did in 2020, ate vegetarian meals, used keep cups, and wiped our bums with Who Gives a Crap recycled toilet paper.     
Procurement: dollars can make an impact. 
Banks invest our money. These investments often come associated with environmental and ethical hidden costs. This is why, from this year, we are with Bank Australia. Australia's most environmentally friendly bank.
Waste: we are conscious of our footprint. 
This year, we have produced more recycling than any other type of waste and our footprint has decreased compared to the same period in 2019 (pre lockdown). We have also contributed to spreading the word of reducing, reusing and recycling and we continue to work with clients on waste campaigns.
What's next? 
By becoming carbon neutral this year, we achieved a huge milestone in our path to sustainability. But this is only the beginning. 
We have other ambitious goals to keep building on our commitments. In the year to come, we are committed to: 
Maintaining the progress made this year and continuing to spread the word through our work and actions.

Further embracing a hybrid working culture and finding ways we can amplify each individual's action to support sustainability in the office and at home.

Keep working towards achieving 100% biodegradable and recyclable waste in the office by 2025.
Find out more about declaring a climate emergency and see our 2020 EJ sustainability review.
If you are keen to set up systems, processes, and behaviour change programs that help move people towards sustainability,
talk to us
. We are here to help.
Sector
Sector