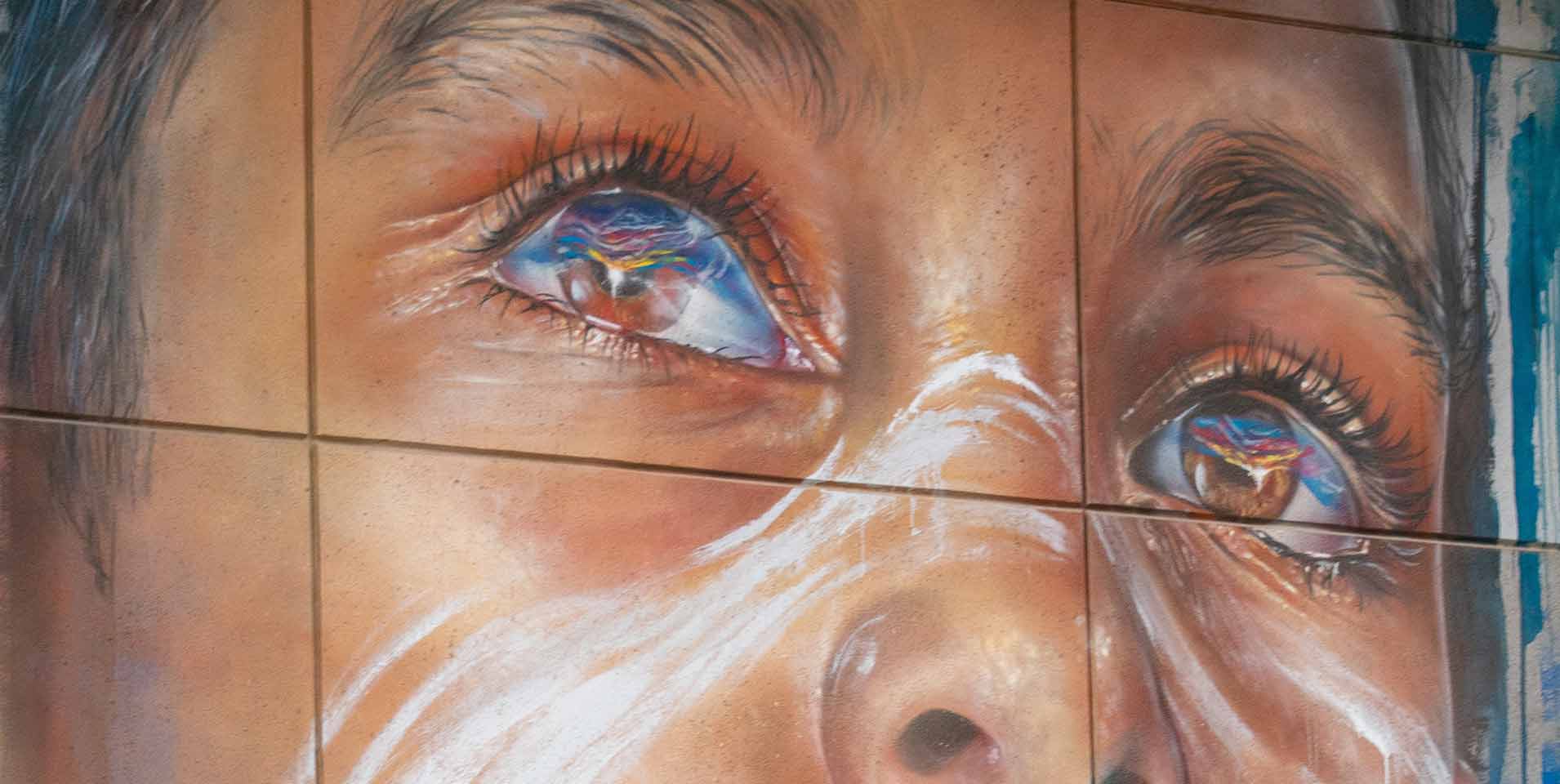 Creative Victoria's 'Creative State 2025' strategy announces its intent of 'placing creativity at the heart of Victoria's recovery and prosperity', and well it might. Melbourne, and Victoria's identity, both national and international is founded on our creative and cultural riches.
Yet, the pandemic has decimated the local creative economy, and systematic inequities and barriers to participation have been laid bare. If creativity is to be the backbone of our recovery, how are we to ensure that all can share equitably in a healthy and prosperous creative sector?
Here are five key takeaways from our review of the plan.
1. Indigenous wisdom, community and self-determination must be at the heart of our creative identity and industries.
The strategy prioritises the promotion of Victoria's First Peoples leadership and practice across all activity areas in the creative sector, "working together to achieve economic, social and cultural equity in the creative industries for communities across Victoria".
In practice, this looks like the establishment of an annual First Peoples creative industries forum, early planning and feasibility work into a funded First Peoples hub (including a retail platform for arts practitioners), and investments in continuing and new programming for key First Peoples creative platforms.
At Ellis Jones, we've had the privilege of working with many leaders from First Peoples communities across the country on projects from public/private sustainability infrastructure, to arts and cultural places and precincts, to community healthcare and health promotion. Learning from cultural wisdom, storytelling, decision making and connection to country.
In recent years, the Australian Indigenous Design Charter has been a watershed moment in thoughtfully articulating the opportunity and sensitivity of respecting and connecting to the ongoing semiotic and visual culture of Australia's First Peoples.
2. Creativity is synonymous with the national and global identity of Victoria.
The identity of Victoria is one of relational self-definition. What we are, but also what we are not. The perennial younger sibling of the Federation. 'Cultural capital' as a label of achievement, and/or derision depending on who wields the term.
Live music, galleries, performing arts, festivals, iconic cultural expressions and institutions are the hallmarks of our day trips, nights out and weekend escapes. This is what sets us apart.
It is not pre-ordained or taken for granted that this will organically rebuild post-pandemic. New approaches and increased investment will be required to ensure that sector stability is achieved, and rebuilding occurs to drive broader economic recovery.
There will be increased investment in Melbourne as a 'cultural capital' but also the regions as cultural satellites with considerable funding for upgrades and expansions of leading regional creative hubs and arts institutions.
This will come as good news to our friends at the Art Gallery of Ballarat, and more inspired and contemporary regional arts voices, giving authentic and relevant expression to stories of people and place, beyond traditional colonial and pastoral narratives.
3. The impacts of the pandemic were not equally felt.
The sector has been hard-hit, with 1 in 4 workers in creative roles losing jobs throughout the pandemic. No one has had it easy, but some have felt the pinch more than others. The statistics show that young, female and CALD creative practitioners have been disproportionally affected, mirroring trends more broadly in wider Victorian society.
The COVID moment presents an opportunity to reset, and to prioritise access and equity of opportunity within the creative economy. Planned programming and investment to 2025 plans to bring structural support to this aspiration.
Scale has also been a factor in creative practitioners or institutions pivoting during the pandemic. Practical impediments of physical isolation, social distancing or lockdowns have removed the opportunity for touring and exporting creative work. Upfront costs for digitisation have proved prohibitive for many needing to disrupt their practice or business models to survive.
Ellis Jones has continued to work with long-term clients and collaborators Abbotsford Convent through the pandemic as they pivoted programs, activity and experience into the virtual realm.
Together, we asked questions on how to meaningfully activate a cultural brand in the digital realm and rally a community to secure financial support through a time of uncertainty for the foundation and their tenants alike.
4. Connectivity is the key to stability and growth.
Throughout the 'Creative State 2025' strategy, the government has identified creative neighbourhoods and ecosystems as the principal model to foster organic connection, safe and affordable and accessible spaces, consistent pipelines of creative talent, and pathways between education, independent practice and institutional environments.
Investment will focus on the development and capacity building of existing creative communities and ecosystems, along with the continued support of state-owned institutions as cornerstones of creative employment and community connection. Victorian NGOs will also be incentivised to engage with these creative ecosystems.
At a macro level, connection will be further fostered between creative hubs, linking Victoria's four UNESCO Creative Cities: Ballarat, Bendigo, Geelong and Melbourne.
Our friends at Ethical Property have long been championing the societal benefit of creative ecosystems and impact neighbourhoods, and we look forward to seeing the role that they will no doubt play in bringing Creative Victoria's aspiration into reality.
5. Sharing the wealth.
A deserving morsel to round out our 'top five' takes the form of a closing addendum to the strategy. It is a commitment to transparency and knowledge sharing throughout the lifespan of the strategy. As Creative Victoria measures the impact of key activities, programs and investments, they intend to make this data visible to the sector.
The value of audience behaviour and insights, program benchmarking, best practice and learning across discipline and context will be invaluable to those practitioners, companies, precincts and institutions navigating a new landscape. Hoping to do so with empathy, inclusivity and equity.
Our work for Victoria's creative and cultural practice, places and spaces, such as Abbotsford Convent, Federation Square, Chunky Move and the Art Gallery of Ballarat has provided us with a wealth of research and benchmarking data from which to draw on.
We'd be very happy to share our insights on Victoria's creative and cultural landscape for your context. Talk to us.
Sector
Sector