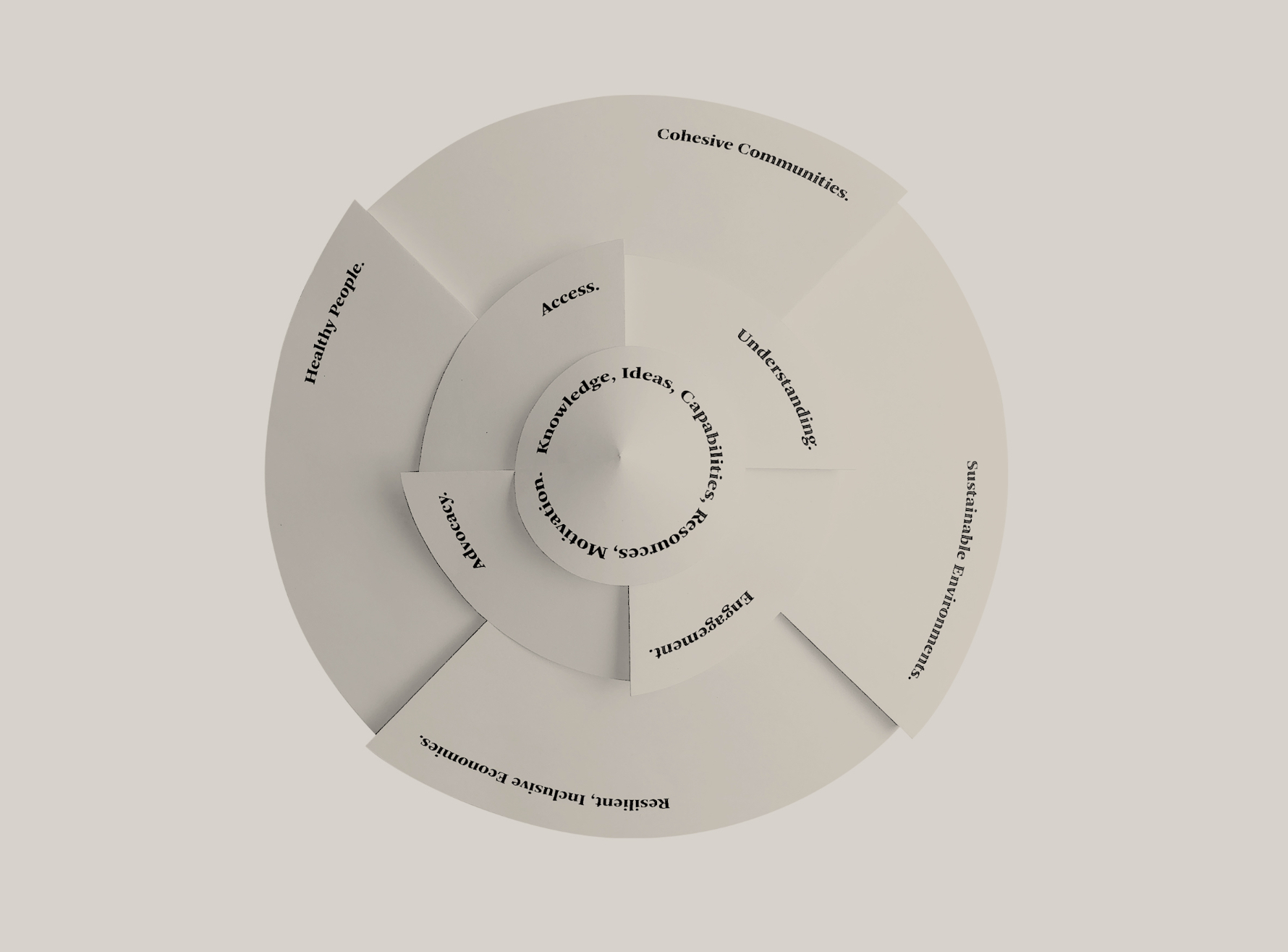 Our Social Impact Agenda sets out how we use our assets – our people, knowledge, networks and expertise – to create sustainable social and financial outcomes.
We do this by working with clients who share our vision and by taking steps, day by day, to integrate sustainable, healthy practices within our agency. Like many of you, we too are on a journey. A multidisciplinary team of designers, strategists and communicators, we listen, explore, connect, educate, create and measure.
Together we work with clients to create impact in four main domains. This year we are also working to align our internal framework to our social impact agenda (more on that later). Outlined below are examples of how and where we work, to create shared value.
Cohesive communities
Healthy people
Sustainable environments
Resilient, inclusive economies
Sector